Exercise This Benefit to Improve Your Bottom Line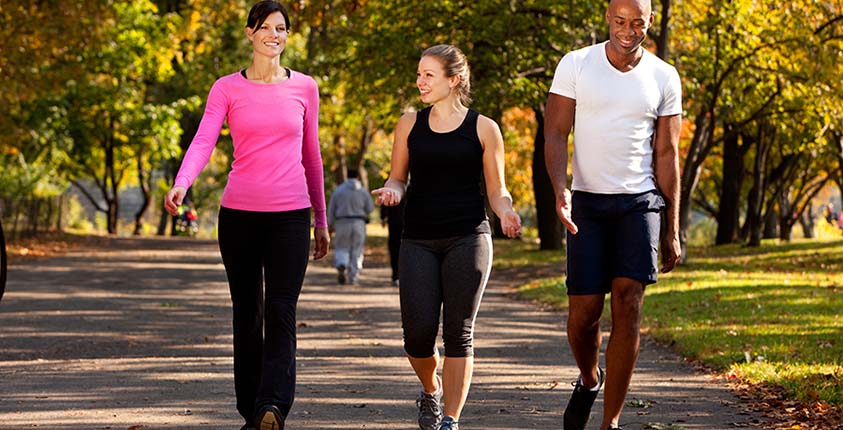 Wellness programs can help lower healthcare costs, reduce absenteeism, and boost employee morale and productivity. Generally, these programs promote increased physical activity, healthy eating, and better management of chronic diseases among employees. While these programs are typically tied to a health plan, your company doesn't need to offer health insurance to implement a wellness program.
Here are some easy ways to promote wellness at your company:
Offer better food and drink choices. At company meetings and functions, offer healthy food choices. If your company uses vending machines, work with your supplier to offer healthier snacks, or post nutritional information next to the vending machine. Offering water coolers can also help encourage employees to make better choices.
Encourage use of activity trackers. Pedometers and other trackers have been shown to help encourage physical activity. To help employees track their own physical activity throughout the day, employers can provide their employees with these devices or encourage employees to use free smartphone apps. Consider creating challenges, such as walking a certain number of steps per day, in order to promote use. Note:Ensure that financial rewards or incentives tied to physical activity do not have a discriminatory impact on employees who cannot participate, such as those with disabilities or other health conditions.
Subsidize gym memberships. Some employers offer to pay a portion of employees' gym memberships. This can encourage employees to go to the gym and build a habit of consistent physical activity. Other options include negotiating a lower rate with local gyms and/or waiving sign-up fees for your employees.
Promote group activities. Group activities are a great way to promote wellness and camaraderie. Consider a walking program, organizing charity walks or group bike rides, holding walking meetings, and organizing pick-up sports. Make sure these activities are as inclusive as possible. Note:You may also want to discuss with your insurance carrier and legal counsel what, if any, liability your company would have if an employee were injured during a group activity.
Offer smoking cessation resources. Consider giving employees the information and tools they need to stop smoking, such as subsidizing smoking cessation classes. If you have an Employee Assistance Program (EAP), smoking cessation resources may be part of your service, so check with your EAP provider.
Encourage work-life balance.Improved work-life balance can help reduce stress. One popular way employers can help encourage a better work-life balance is permitting flexible work arrangements, such as telecommuting or flexible schedules (alternative start and stop times). Additionally, if you have an EAP, employees may be able to use it to learn stress management techniques.
Promote commuting by bicycle.For employees who live within biking distance of their work site, you can encourage them to ride their bikes to work by offering commuter benefits and providing a space for employees to store their bikes during the workday. Under the Bicycle Commuter Act, employers can reimburse employees up to $20 per month to help defray the reasonable costs of commuting by bike (see IRS Publication 15-B).
Remember compliance obligations.Regardless of whether wellness programs are part of a group health plan, they must comply with certain requirements. For instance, the program must be non-discriminatory in nature, voluntary, and reasonably designed to promote health or prevent disease. Additionally, wellness programs that are part of group health plans must comply with the requirements of the Health Insurance Portability and Accountability Act (HIPAA), as amended by the Affordable Care Act.
Your program should be tailored to the specific needs of your business and employees. Before implementing the program, set realistic goals and create a plan for communicating the program, and its potential benefits, to employees.
This blog does not provide legal, financial, accounting, or tax advice. This blog provides practical information on the subject matter. The content on this blog is "as is" and carries no warranties. ADP does not warrant or guarantee the accuracy, reliability, and completeness of the content on this blog.
©2016 ADP, LLC. All Rights Reserved. RUN Powered by ADP® is a registered trademark of ADP, LLC.
This article was originally published by ADP