Employee Engagement is the Key to Working Harder and Caring More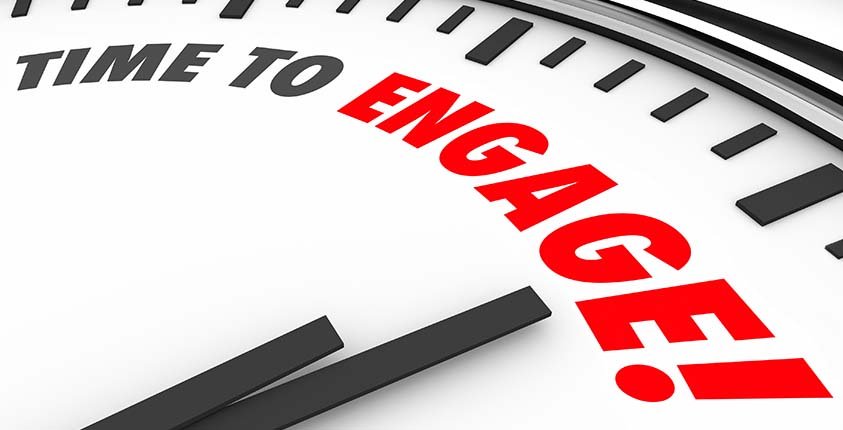 More than 2,300 years ago, Aristotle said, "Pleasure in the job puts perfection in the work." If this were written in today's terms, it would fall under the heading of what we now call "employee engagement."
This simple quotation is only nine words, yet it conveys a very powerful truth. Employees who are engaged in their work—and enjoy what they are doing—will be happier, more fulfilled, and do a better job overall. Here are five simple steps to ensure employees are engaged in what they are doing:
First, hire the right person for the job. Someone with an introverted personality probably won't be the right fit for an outside sales job, and an outgoing person may not be happy if he or she spends most of the workday alone at a desk entering data. But, for most every job, there is someone who will be the right fit, enjoy the work and do it well.
Create fulfilled employees—Step one. Once you have considered the right fit for a particular job, based on not only a potential employee's education and employment history but also personality type, ensure that they enjoy their work as well.
Create fulfilled employees—Step two. You've found the right person—he or she loves the work, and has the experience and personality—now take a look at yourself. Will this new hire love working for your company? Your job is to make sure there is a positive environment and that the leadership expresses appreciation. This is a major factor in employee fulfillment—it is what takes the fulfilled employee to the next level. It's a winning combination when employees love what they do and love working for you.
In pursuit of perfection. While perfection in a given task may not be realistically attainable, the important part is having a goal, something to strive for. The work may not be "perfect" but employees need to know that their efforts are worthwhile, and that involves having some sort of measurable goal—a sales number, customer feedback, or other target. When you have the right person in the right job, enjoying the work, having that goal adds a sense of accomplishment.
Employee engagement. If you follow the steps above, the end result will be engaged employees who work harder and care more about the company, their coworkers and the customers. If you have hired the right people who love the work that they do, feel a sense of accomplishment and know that they are appreciated, you will be rewarded with a company full of engaged employees.
The concept of employee engagement, under any name, has been recognized and relevant for thousands of years. And thousands of years from now, it will still be relevant. Employees who are fulfilled and find pleasure in their work will strive to meet and exceed their goals. To paraphrase Aristotle: Finding fulfillment in the work will lead to perfection.
Originally published by SmallBizClub