What Documents Are Required When Applying for a Business Loan?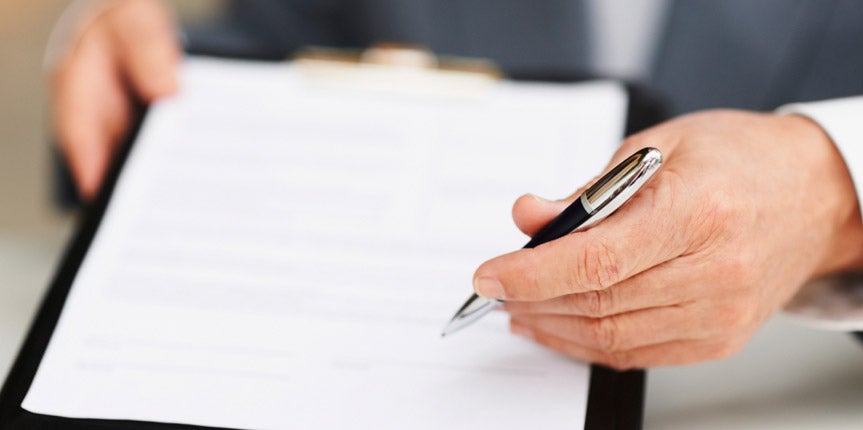 Finding and applying for business funding is a process that requires patience, time, and proper documentation to complete. There are a variety of factors that affect what type of documentation—and how much of it—you will need to provide. Some of these factors include the size of the loan and your current financial situation. One of the most important factors is the type of financing you will be applying for. Make sure you know what documentation will be required for the loans you are applying for.
Conventional, Non-SBA Loans
If the loan you are applying for is not an SBA loan, then here are the documents you will typically need:
Bank statements from the previous three to twelve months
Business financial statements and tax returns up to previous three years
Business license and other certificates needed for doing business
Business overview and history, including goals, challenges, and use for funds
Copies of agreements with key suppliers and clients
Copy of office lease or statement from landlord on terms
Current (within 90 days) P/L statements, signed
Franchise agreements (if applicable)
Funding application
Ownership structure and any affiliations
Personal financial statement and tax returns up to previous three years
Personal resume including business experience of each principal
Documentation for SBA Loans
For SBA loans there are many specific documents you will need to provide. A few of these are:
Application for business loan (SBA Form 4)
Lender's application for guaranty or participation (SBA Form 4i), which should be completed by your lending institution
Statement of personal history (SBA Form 912)
Detailed one-year projection of income and finances, with written explanation as to how you expect to achieve the stated numbers
Ownership structure and any affiliations, including concerns in which the applicant holds a controlling (but not necessarily a majority) interest and other concerns that may be affiliated by stock ownership, franchise, proposed merger or otherwise with the applicant
Certificate of doing Business (If a corporation, stamp corporate seal on SBA Form 4 section 12)
Organizing Your Documents
Make sure required documents are orderly and accurate. All the information you provide will be verified by your funding provider and the organization guaranteeing the loan. False or misleading information will result in your loan being denied. Finally, make sure you keep personal copies of all loan documentation packages.