Create a Winning Business Plan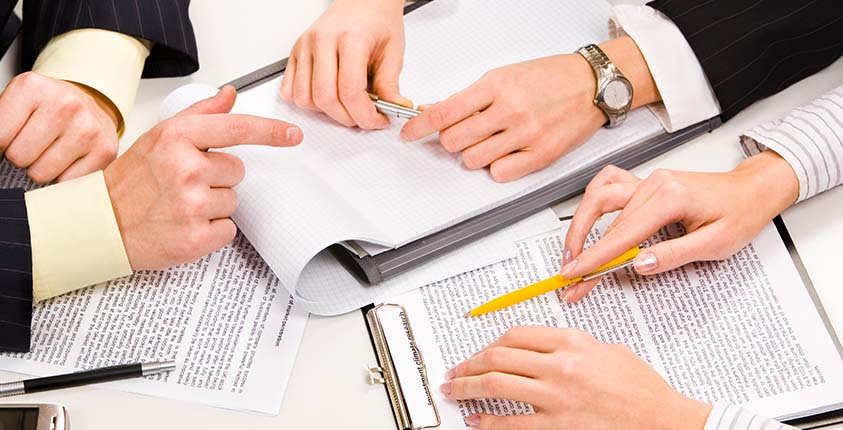 You probably wouldn't set out on a cross-country road trip without a map. Likewise, you shouldn't start your business without a business plan—an essential tool that lays out how your company intends to grow.
While a strategic plan talks about the overall purpose of your business and your company's desired results, a business plan is simpler and more practical. At its core, a good business plan demonstrates how your firm will profitably grow over the next three to five years given current resources and abilities.
Creating a business plan isn't just a creative exercise; in many cases, having a business plan is essential. Banks require a business plan when considering you for a small business loan. A loan officer needs to understand your plan for growth and how you'll earn the money to pay them back.
Elements of a business plan
Business plans can come in all shapes and sizes, but the best ones have all of these elements:
Executive summary
Briefly explain what your business is, where you want to take it and why it will be successful.
Company description
Provide a high-level view of your business and help funders and potential investors quickly understand what you do and what your competitive advantage is.
Market analysis
Describe your industry and pinpoint your target market, projecting how much share you could possibly gain.
Organization and management list
Describe your organizational structure and highlight your management team.
Product and service lineup
Explain why your services or products are a benefit to potential customers and the need it will fill for them.
Marketing and sales strategy
Explain your appeal to customers. Because there are multiple ways to market your business, this section should detail which route you'll pursue. The sales section describes your sales force and details your sales activities, such as how many sales calls you'll make over a certain period of time.
Funding request
Only necessary if you are seeking financing. This should include your current funding request and any additional funding you anticipate needing in the next five years as your business grows.
Consider a SWOT analysis
Many modern business plans now include a SWOT analysis, a look at the internal and external factors that can impact your business's viability. SWOT stands for Strengths, Weakness, Opportunities and Threats, and the analysis is usually conducted drawing a foursquare template, with one element per quadrant.
Strengths:
What is your business doing right? What are your tangible assets, such as capital, credit, customers, patents or technology?
Weaknesses:
What's working against your success? What are the areas that need improvement?
Opportunities:
What are the external factors that your business can use to its advantage?
Threats:
What are the external factors that could put your business at risk?
Strengths and weaknesses are internal to your business. You can work to change them over time. Opportunities and threats, though, exist outside your business. But you can control how you respond to them. SWOT analysis can be used by both new and established businesses.
A straightforward business plan—with or without a SWOT analysis—can clarify how you plan to take your business from where it is today to the next level.
Spell out your goals
A business plan is your opportunity to dream big. Take time to explore every road your business could go down, even if you decide not to take your business down some avenues.
If rapid growth is one of your goals, then think through how you'll finance it. Some financing sources come with strings attached—venture capital may want a say in how your business is managed, for example, but bankers may take a completely hands-off approach.
Need help building your business plan?
Get the GoSmallBiz Business Planning Software!
Get Started
This blog does not provide legal, financial, accounting, or tax advice. This blog provides practical information on the subject matter. The content on this blog is "as is" and carries no warranties. ADP does not warrant or guarantee the accuracy, reliability, and completeness of the content on this blog.
©2016 ADP, LLC. All Rights Reserved. RUN Powered by ADP® is a registered trademark of ADP, LLC.