Consultant's Corner: How to Optimize Your Google My Business Listing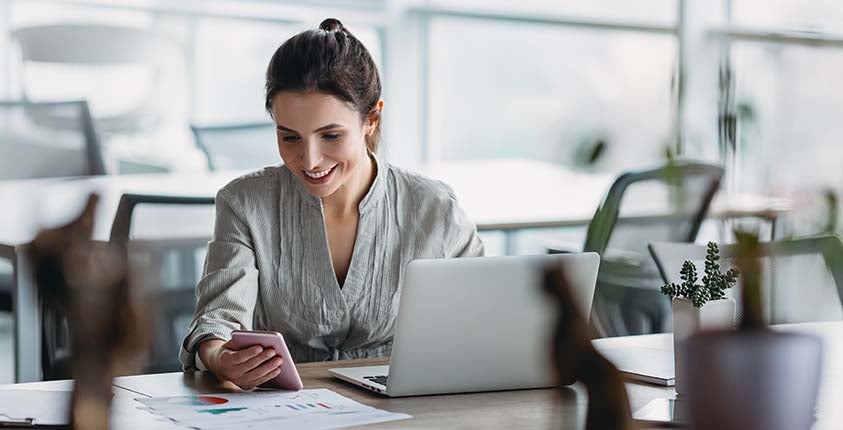 This is Part 2 of two of our Google My Business series. Read Part 1 here.
Q: What should I do after setting up my Google My Business listing?
Creating a Google My Business account that includes your business's basic information is certainly better than not having one; however, in order to make the most of Google's free resource, a Google My Business Listing requires continuous monitoring and ongoing engagement from a business owner or administrator.
One of the most important things a business owner can do to improve their Google My Business Listing is upload pictures. According to Google, "businesses with photos receive 42% more requests for driving directions to their location from users on Google, and 35% more clicks through to their websites than businesses that don't have photos."
The best profiles include particular types of photos to give customers the best look at the business and what it does. While not every type of photo will apply to every business, identify which categories would be appropriate for your business and upload images that will make a great impression!
Exterior images – For businesses with a physical location, include images of the exterior from multiple angle to help customers identify your business.
Interior images – Include images of the inside of your location to convey the overall look and feel of your business.
Product or service images – Capture photos of your business's product or your team at work providing a service to help customers visualize your business's offerings.
Team images – Share pictures of yourself and/or your team, preferably in an informal setting, to create a personal connection with customers.
For assistance uploading photos to your Google My Business Listing, you can refer to the Google Support resource provided below. Be sure to review the photo guidelines that reference file size, format, and resolution.
Adding Photos or Videos to your GMB Listing – Support Link
In addition to pictures, the majority of consumers utilize customer reviews to evaluate a business's product or service offering. Regular monitoring of customer reviews on your Google My Business Listing allows you as a business owner to thank customers for positive reviews, address negative feedback, and if necessary flag reviews that violate Google's policies. The following Google Support resources speak to best practices for responding to customer reviews, both positive and negative, and explain how to flag a review that violates Google policy.
Responding to GMB Customer Reviews – Support Link
Flag inappropriate reviews – Support Link
Adding 'Posts' to your Google My Business Listing is another great way to present information to both prior and potential customers. Google Posts is a relatively new feature allowing business owners to add time-limited content directly to their Google My Business Listing. As a business owner, you can share news updates about your business, advertise sales or special offers, create posts about events, or highlight specific products or services for up to seven days at a time. To learn more about creating a Post on your Google My Business Listing you can review the Google Support resource below. Much like posting on social media, be sure to plan your Posts in advance, develop high quality content, and review your content before publishing.
Create a Post for Google My Business – Support Link
Uploading quality content and managing customer reviews rounds out the presence of your Google My Business Listing; however, you would not want to miss an opportunity to respond to prior or potential customer inquiries. Even when your business's phone number is listed, a customer will not always call you to ask a question. To ensure you never miss an opportunity to connect with customers, you can add messaging to your Google My Business Listing. Designed specifically for mobile visitors, this feature will enable customers to text you directly from their phone.
When you enable Messaging, customers searching for your business on their mobile device will be presented with a "Message" button. As the business owner, you will receive and respond to customers' messages within your Google My Business account. It is important to note that you must respond to customer inquiries within 24 hours or Google will disable the Messaging feature on your Google My Business Listing. To learn how to enable Messaging and familiarize yourself with Google's Messaging guidelines, please review the following Google Support resources.
Messaging within the GMB App – Support Link
GMB Messaging Guidelines – Support Link
While managing your Google My Business Listing from a desktop computer is the preferred method, business owners do not always have time to sit down at the computer. To assist you in managing your Google My Business Listing, you should consider downloading the Google My Business App. The Google My Business App not only provides access to all of the features mentioned in this post but also allows a business owner to review business insights and manage Google Ads campaigns on the go.
For instructions to download the Google My Business mobile app, you can visit the app store on your Android or iOS device or review the following Google Support resource.