Why Case Studies Matter For Small Businesses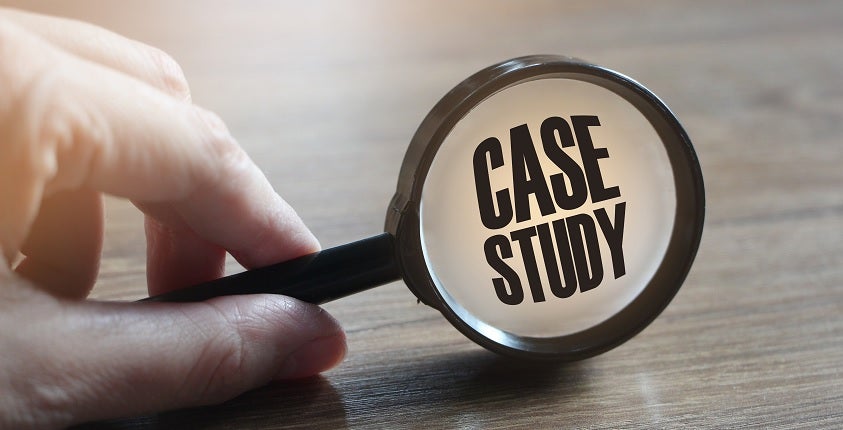 Over the last couple months, I have been focusing on speaking with our customers to create more case studies for internal use. These case studies showcase success stories and overcoming challenges from ordinary small businesses that incorporated with us.
Would it be strange to say I'm having a blast working on these? Because I am! Case studies are often considered to be documents that only larger corporations, like Apple and lululemon, need to create and share. It is less emphasized for a small business to conduct case studies of their own. Many small businesses are still in the break-even phase of their startup journey. They are less likely to write about how they took on giant competitors or tried out an intense strategy that paid off because it hasn't happened yet.
Small businesses may operate on a modest scale, but that doesn't mean they don't have key takeaways, strategies, and stories of their own to share. Debating if you should make room for case study creation? Let me make the argument in favor of how case studies benefit small businesses.
Exclusive space to discuss your business.
There aren't a lot of places online where small business owners can talk about themselves, their offerings, and their story without sounding too sales-y. Case studies are the exception to the rule.
This is a space where customers want to hear more details about your business. How did your services and offerings help solve or fix an issue? What were the results? Are there numbers or statistics you can share, like an increase in sales or email signups, to further illustrate the story?
Try to take readers back to that specific place in time. Share more about the year the case study took place. What was happening internally and externally (within culture) around the business? What did the timeline look like for addressing the problem and putting best practices into place?
The more details you can provide, the better. Your case study weaves together a story of what your business can do, and what makes you an authority within your given industry.
Content that the competition isn't creating.
Earlier, I mentioned that small businesses often shy away from creating case studies. It takes time to research, conduct interviews, gather the information, and write it all out. Case studies require time and energy to do properly. Add this on top of the existing marketing pile to-do list—including advertising and social media—and you may feel compelled to skip it. Other small businesses aren't creating case studies. Why should yours?
The answer is in that sentence: because they aren't doing it. This is an arena where your business can be its own pioneer first. Take advantage of that opportunity.
Customers want to see case studies.
So do clients and partners. A case study is proof of the work your business is doing, and it gives you an added credibility boost. Customers that see case studies may be more inclined to work with your business because you have demonstrated what you can do and how you do it.
As you work on the case study, you may find you end up a little bit like me. Whatever preconceived notions there might have been about this being "too time consuming" will fly out the door. You may naturally come to enjoy the information you're discovering and sharing—and can't wait to create more case studies.