What Can The Winter Olympics Teach You About Getting Your Small Biz in Shape?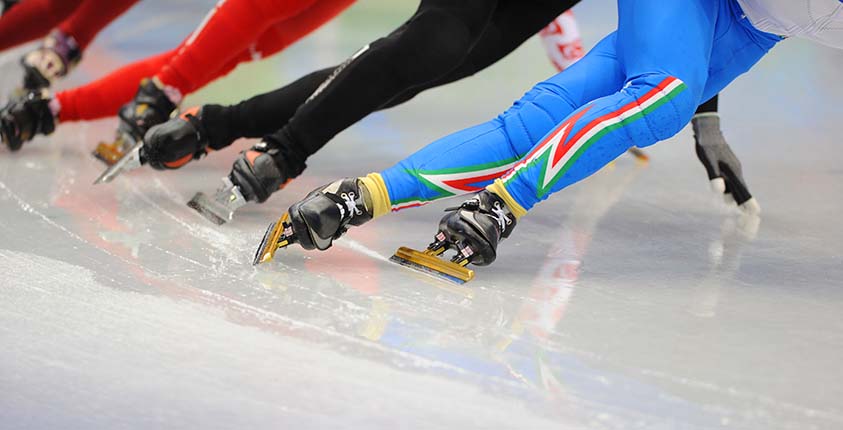 It's almost that time of the year again! Opening Ceremonies for the 2018 Winter Olympics officially kick off on Friday, February 9th in PyeongChang County, South Korea. For the next two weeks, fans from countries all over the world will be watching athletes compete in winter sports ranging from skiing to figure skating and cheering their favorites on to go for the gold.
One thing I have always liked about the Winter Olympics is the event's close proximity to the start of the New Year. At the start of January, entrepreneurs kick off the year bright-eyed and bushy tailed with a list of resolutions for their small businesses. By the time February arrives, momentum begins to show down a bit — and that's where the excitement and anticipation of the Winter Olympics comes in to get 'treps back into their drive again.
Want to whip your small business into shape so that it's Olympics-ready? Here's what you need to do.
Determine which attributes you have that give you an edge
Last year, EY released a report on why female athletes make winning entrepreneurs. The study revealed that the five winning attributes that athletes can credit for giving them a leg up over the competition are confidence, single-mindedness, passion, leadership, and resilience.
Take a moment to examine these attributes and figure out if you can also credit them for small business success. If you're not already making it a point to develop them, consider how you can embrace these attributes to ensure you and your small business stand out from the competition. Sometimes we try to avoid these attributes since they aren't always initially positive for businesses. In order to be resilient, for instance, it is implied that you will fall many times before you can walk. However, when you fail you're also learning and getting amazing feedback that can only make you stronger and more determined to reach your goals.
Warm up before you dive into training
For most Olympic athletes, the bulk of their days are spent in training mode. In order to become the best that they can be, they must push their bodies and minds to the brink on a daily basis. Before the training session, though, they're doing warm up exercises. This allows their bodies to become more flexible to avoid risking serious injuries and helps put them into the mindset to train efficiently.
The same goes for entrepreneurs. Before you throw yourself full speed into your workload, take a little bit of time to warm up to ease into the day. Create a to-do list, review your agenda, answer a few emails, or meditate to help clear your head. If you have employees or interns, encourage them to do the same so you and your team are as ready as possible to take on the day together.
Believe in yourself
The truth about the road to success is that it's no walk in the park. It's a winding, difficult road to travel even if you have trained and prepared for it. There will always be curveballs thrown your way, new challenges that crop up, and obstacles you could never have anticipated. Sometimes you win, and sometimes you lose. Throughout it all, it's important for athletes and entrepreneurs to believe in themselves and their vision. Don't give up! Stay focused, keep setting new goals, and surround yourself with others who believe in and have faith in you and your abilities.