How Can Customers Find Your Business?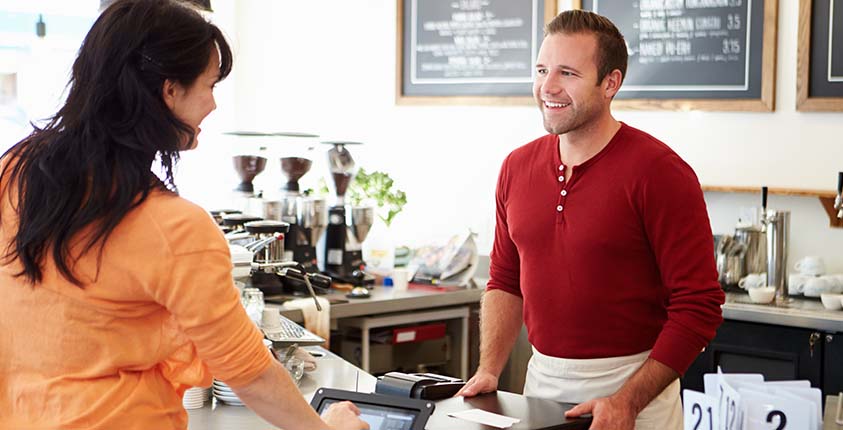 This year, Intuit released The Intuit 2020 Report in a close partnership alongside Emergent Research. This report unveiled 20 trends which will shape the next decade throughout the entire world. Everything from the continued rise of small businesses across all demographics to the advantage of collecting more data was analyzed in the report. I was particularly struck by the finding of the trend of customers controlling the relationship between themselves and brands. One sentence even states, "Companies won't find their customers, their customers will find them."
This is exactly what every small business wants, but it's also one of the greatest challenges facing businesses today. A company wants to attract customers, ideally within their target market, to invest in their offerings and services. Reaching, and keeping, these customers is not an easy undertaking. Most of the time, we hear about this from a business's perspective. The ball seems to be perpetually in a company's court in terms of increasing its exposure and awareness.
However, this study makes a compelling case in favor of businesses focusing less on finding customers themselves and letting them find the business instead. How can this be done? Let's take a look at what the findings suggest.
Putting information online? Make it valuable.
Businesses know that they need, at the bare minimum, certain online necessities. They should have a website that is SEO optimized, social media handles, a presence on review sites like Yelp, and the ability to be accessible across all devices. This is part of the groundwork that ensures customers, however in or out of your target audience they may be, find your business.
It's also a place that can easily become muddled with unnecessary, irrelevant information. According to the report, companies will place a greater emphasis on their distributed web presence in interact with the marketplace. Therefore, it's key that the information available through these avenues is relevant to customers. Customers may still find your business even if the information associated with it doesn't make sense or provide value. But, it's not likely they'll develop a lasting relationship with the company given the nature of said information.
Move from "push" to "pull" marketing.
Not too long ago, businesses were expected to push their products out to consumers. This kind of push was done on a traditional level. The business could advertise its offerings on billboards and TV commercials. They could also contact customers through print media, including flyers, catalogs, and media placement in magazines and newspapers. The focus was largely to sell the product or services.
Now, according to the report, there is an increasing dependence on businesses to pull information. This kind of pulling is done through customers that have tried and evaluated their offerings. Much of it, in the online space especially, means collecting data. This allows the business to better reach and engage with interested individuals. By doing this, a business no longer has to put on a "salesy" act to draw in consumers. Instead, the power is tipped towards the marketplace. Here, customers can find your business and engage with it in an authentic and meaningful manner.
Adapt to become a better business.
The next decade is predicted to see traditional marketing methods decline. Nontraditional communication avenues and their leaders, including social media influencers and bloggers, are anticipated to keep expanding. Their influence and credibility will sway consumers to make purchases—or not—with the business.
Businesses need to be ready to meet customers and their needs right now. Customers will be looking to see what influencers have to say, but they will also be looking at the business itself. Mission statements, values, and sustainable practices will all be highly examined. Consumer purchases will ultimately be an extension of their own personal brands. If a business does not reflect their values or does not practice sustainability, they will seek out another company. A business should adapt, but it should do so in a way that shows they care about their customers and want to be better for the world.