Before You Can Be Customer Centric, You Must Be Employee Centric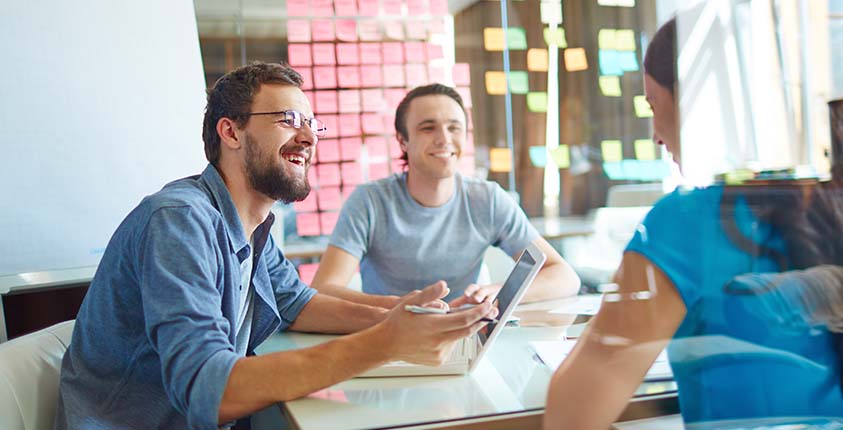 "Customer centricity" is popular terminology in the customer service arena today, and it refers to a company-wide focus on the customer. Everyone in the company and everything the company does—every business process, every department—has the customer in mind at all times. It is a powerful way for a company to operate successfully.
A similar concept would be the "upside down pyramid" organizational chart Jan Carlzon introduced in the 1980s. Carlzon, president of Scandinavian Airlines, put his customer service ideas to work to turn the struggling airline around and inspire other businesses as well. He flipped conventional thinking on its head. Previously, the CEO was always thought of at the top of the business pyramid, and then the organizational flow went down through levels of upper and middle management to front-line employees at the bottom. Carlzon said that those front-line employees, the ones dealing directly with the customer, should be at the top, with all business activity focused on and flowing upward to the customer. It was a brilliant concept—then and now—and is the basis of a customer-centric company.
Another popular concept in today's business world—the internal customer—likely had its origins in Carlzon's teachings as well. He said that those in the company who are not directly serving the customer should be serving someone who is. In other words, employees must support one another internally in order to properly take care of the outside customers.
I would add that the level of internal customer service must be on par with that of outside customer service. If you want your customers to experience Amazing service that keeps them coming back, the same "customer centric" focus must exist within the company. So, before your organization can fully realize customer centricity, it must first become "employee centric."
There are many examples of this in the business world. Companies that are rated highest in employee satisfaction for their work environment are at the top of the rankings in customer service as well. And financial success follows. If we consider the airline industry today, arguably the most profitable would be Southwest Airlines. It's no accident that Southwest co-founder and former CEO Herb Kelleher firmly believes in the employee-centric concept. He has said that if you take care of employees first, they will take care of the customers (passengers). By doing so, the customers will come back again, and business will grow. Southwest Airlines creates a customer-centric organization, by first focusing on being employee centric.
The bottom line—or, flip that and make it the top—is that the customers must be a company's top priority for it to succeed. But in order to have a truly customer-centric outlook, the same level of service must start within the organization with a dedication to employees.
What are some specific things you do to make your business more employee-centric?
Originally published at SmallBizClub