An Amazing Customer Service Story: The Human Bench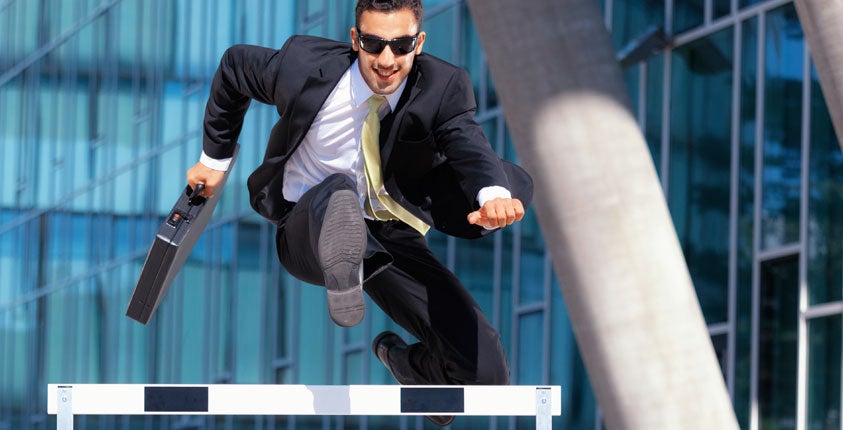 It isn't every day that a company has the opportunity to create an over-the-top customer experience. That's what makes them so special. That's why sometimes when they happen, they become legends that are talked about within the company and among customers—and sometimes find an even wider audience through the news or social media. Let me tell you about such an "above and beyond" customer service story.
Cesar Larios is a student at the Art Institute of Florida and works part-time for College HUNKS Moving and Hauling. College HUNKS does typical moving jobs as well as trash pick-up, donation pick-ups, and more. The company is dedicated to delivering an amazing customer service experience, and Cesar proves it.
One day, Cesar was working in an assisted living facility and was in an elevator that got stuck between floors. There was an elderly woman in the elevator with him and she mentioned to Cesar that she could not stand for extended periods and would need to sit. Cesar offered to bend over on his hands and knees and let her sit on his back so she would not have to sit on the floor. She accepted, and was able to sit until the elevator was fixed about 30 minutes later.
Nick Friedman, the co-founder of College HUNKS, said, "I thought this was a great example of old-fashioned service and helping your fellow neighbor. Our company mission is to move the world, both literally and emotionally, and this is an example of our brand coming to life."
Enhance your customer relationships!
Use the GoSmallBiz CRM.
Learn More
This story is a perfect example of the company's mission, which is so clearly yet simply stated in just a few words. The company strives to create a stress-free experience for its customers and, at the same time, build leadership skills for its college student employees. I'd say Cesar delivered on that mission.
And lets you think the "HUNKS" in College HUNKS means that big, good-looking guys come to move your stuff, the company's name is also tied to its brand promise. The word HUNKS in the name is actually an acronym for Honest Uniformed Nice Knowledgeable Students. The brand promise is built right into the name! How cool is that?
H is for honest, which is about trust.
U is for uniformed, which indicates neatness.
N is for nice, and that's about customer service.
K is for knowledgeable, which creates confidence.
S is for students, the typical employees of College HUNKS
How many companies can you think of that have their brand promise statement built right into their name? I'm not suggesting that companies change their names, but it is an interesting concept. It got me thinking about the clarity of our brand promise.
There is no doubt that the clear focus on service is instilled in the employees, and now, College HUNKS has its own legendary customer service story to share and inspire others. It may not be as well-known as the Nordstrom story about the customer who returned tires, but it created a buzz.
Every company should have a legendary story, so watch for those opportunities to provide over-the-top service, and take advantage of them when they happen. Your story may not go viral on social media channels, but it still can be shared with employees and give them something to aspire to.
[latest_posts header="Recent Posts" limit="" category="18″]