Amazon Storefronts: What Entrepreneurs Should Know About the Platform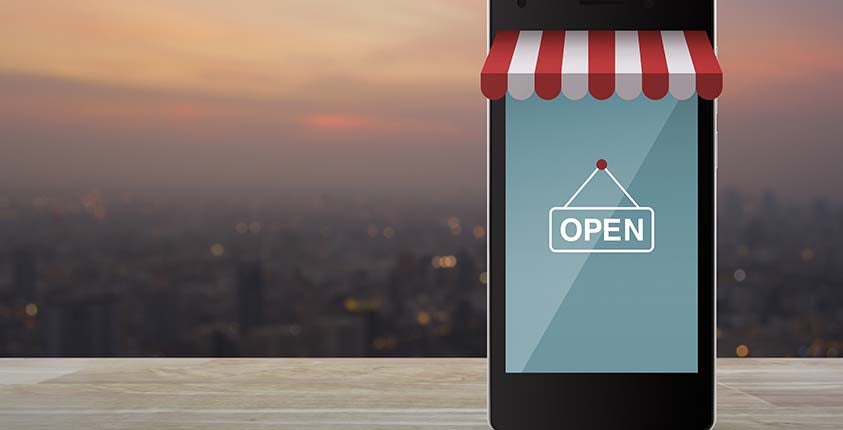 A couple of months ago, I blogged about how entrepreneurs can become Amazon Sellers. That post covered the platform's two categories, Fulfillment by Amazon and Fulfillment by Merchant sellers, and addressed the question of whether Amazon Sellers should incorporate their businesses.
This September, Amazon has taken another major step forward for small businesses with the launch of Amazon Storefronts. What does this new aspect of their website mean for entrepreneurs? Let's take a closer look.
All about the Amazon Storefronts platform
One visit to the Amazon Storefronts homepage and shoppers can "discover products from innovators, artisans, entrepreneurs, and more." This platform is dedicated solely to listing and selling products from small- and medium-sized businesses. Small business is huge on this platform, with CNBC reporting that nearly 20,000 small businesses across the United States are currently featured in Storefronts.
Let's circle back to the discovery aspect of Storefronts. Shoppers can interact with and explore small businesses on an easily accessible level. Amazon Storefronts gives them the ability to explore products from family-focused businesses, artisans, and innovator-makers. Said products are available in more than 25 categories including home, kitchen, and grocery. Seasonal curated categories, such as Halloween and Back to School, are also available for shoppers to uncover unique and original offerings.
Why Amazon Storefronts matters to small businesses — and how the site helps them succeed
Half of everything sold on Amazon comes from small and medium-sized businesses. It's a delightful finding, considering how small businesses are often referred to as the backbone of the U.S. economy and small business optimism continues to rise over the years.
One of the most brilliant aspects of Storefronts is how it shines a spotlight on small businesses. Visitors can easily "Meet The Business Owners" and "Storefront Of The Week" highlighted on the Storefronts page. Those profiled in the Storefront Of The Week are able to further share their entrepreneurial story. Visitors can learn how these storefronts got their start, what makes their products unique, and why they love being in business.
Amazon has also debuted its first-ever national TV commercial campaign to advertise the launch of Storefronts. The commercial highlights Michigan-based soap shop The Little Flower Soap Co. which, according to Business News Daily, has seen its company sales double since selling on Amazon.
The combination of the commercials and the platform offers shoppers a real look at real businesses. It allows them to engage and interact with these companies and their makers in a manner they might not have been able to do before, otherwise.
Looking ahead to the future of Amazon Storefronts
Amazon Storefronts got its start in September 2018, so it is still quite young. It's impossible for me to speculate on where the platform can go next, but I do believe the future is bright for Storefronts. Amazon has already committed to its expansion. Currently, it is working to open up more categories and add more U.S. businesses to the site.
Interested in finding out more about their expansion plans? Sign up here to follow along for more information.