How Adam Silver Aced His First Leadership Test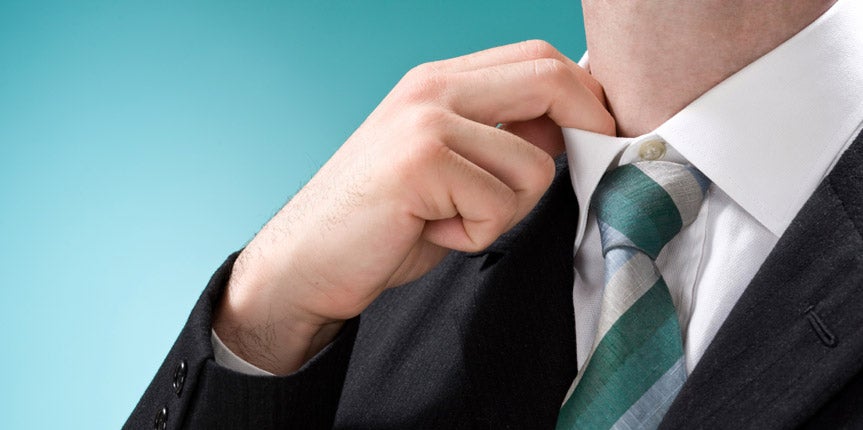 Adam Silver worked for the NBA for 22 years before becoming commissioner of the league this February. But he was only the man in charge for less than 3 months before he was faced with one of the biggest crises I've seen in professional sports. And he aced the test.
Donald Sterling has owned the Clippers franchise since 1981, making him the longest-tenured owner in the league. He's also been a constant source of controversy, not only because of the team's terrible record (5 winning seasons in those 33 years), but also multiple lawsuits over discrimination in both his real estate career as well as his employees with the Clippers (including Hall of Famer Elgin Baylor). Despite paying millions in settlements, he was never legally found guilty, and his presence in the NBA continued.
So when tapes emerged last weekend of Sterling expressing nasty racial attitudes, which we've all heard by now, it was not only an awful moment, but something that has been building and festering for years—something that no one had ever had the courage to really do anything about before. It made everyone wonder: would Sterling be able to wiggle off the hook yet again? And if he did, what would the players do—would they refuse to play? It was a precarious situation, and the wrong approach could have been a disaster for the NBA.
Commissioner Silver came out in a press conference Tuesday and, well, hit nothing but net. His response, including both the league's official punishment as well as the way he did it, was perfect. Here are some of the ways that Adam Silver set a great example for leaders of any kind, that I love as a business person.
Your Principles Come First
I believe that in business, your mission cannot be to make money. If you put money first, you'll fail. Your business has to be built on principles: helping other people, being honest, transparent, and so on. In this situation, Adam Silver put principles before money. Donald Sterling is worth almost $2 billion. He could easily pay any fine, and not be affected in any real way. Even the largest fine would have had no real impact, if it meant that one of the NBA's owners—and its longest-tenured, specifically—continued to flout and mock the organization's core principles of diversity and inclusion. By suspending Sterling indefinitely, and taking steps to sell the team to a new owner, Silver proved that those principles really matter, even more than all the money a multi-billionaire could pay to stay in the club. In business, you'll find moments where you are faced with a choice to follow or to sell out your principles for money. But nothing is worth more than standing on your principles and building that lasting, strong, sustainable foundation.
Act Decisively
The news first broke about the tapes on Saturday; by Tuesday, Commissioner Silver had made his decision. The longer a crisis drags out, the bigger impact it has, and the bigger a distraction it becomes. The NBA handled this situation exactly right, moving swiftly and strongly to settle the controversy, and make sure everyone knew exactly was happening. Silver took the time to get to the truth of the matter, but once he did that he moved to act, instead of putting a decision on hold. He knew what the right thing to do was, and he did it. And in the press conference itself, his statements were clear and decisive; there could be no question about what he was doing or where he stood on the issue. As a leader, don't waffle. Don't avoid tough decisions just because you're afraid of the consequences. Take the time you need to gather the information you need to make a good decision, but then you have to act, and act clearly so that everyone on your team knows what direction you're going.
Build Consensus
When the Sterling story first broke, other owners around the NBA were unsure how to respond. Most avoided saying anything at all. Then in Tuesday's press conference, Commissioner Silver announced the NBA would initiate proceedings to take control of the Clippers franchise and sell the team, a process that would require a supermajority in an owner vote. The commissioner wouldn't issue that statement and make that promise unless he already knew he had the votes to do it—and sure enough, afterwards more owners gave statements of support for Silver's action. What happened to take the owners from indecision to backing a bold move to discipline one of their own? You can be sure that the commissioner spent time with all the owners, getting their thoughts on the matter and sharing his own, building a consensus one by one on the action the NBA must take. Any time you make a tough decision as a leader, you have to build that consensus, getting people to believe in the direction you're taking them and their full involvement in the decision-making process. People are more motivated and productive when they know that they are part of the process, and when they have bought into the decision. Being able to build consensus is critical for a leader.
It's only been three months on the job for Adam Silver as commissioner of the NBA, but he's already proven himself to be a steady, strong leader in the toughest crisis for an organization. Leaders of all sorts should follow his example.