A Young Entrepreneur's Guide to Success in Business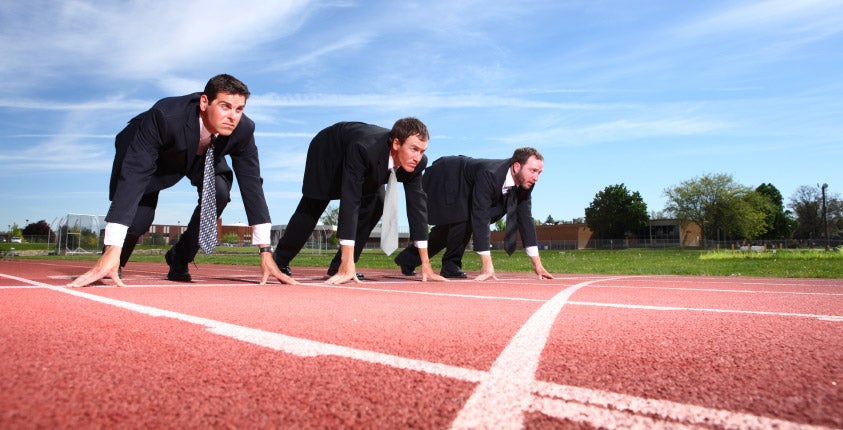 The world is more connected now than ever before, so entrepreneurs of all ages are emerging from around the globe. While there's no "right" age to have a good idea and successfully implement it, young entrepreneurs have valuable traits that help them succeed in business in spite of their age and experience level.
What Young People Bring to the Table
While young entrepreneurs aren't necessarily more likely to be successful just because they're young, there are four characteristics that set younger generations up for success:
Grit: This is a key ingredient all companies look for — or should. It's about taking on challenges, digging to find solutions, and continuing to push the envelope as you try new things. Sometimes you'll fail, but fail fast, and try again!
Curiosity: It's all about asking questions, seeing things from new perspectives, and trying to do them in new ways.
Passion: You have to believe in what you're doing and the ways you're helping people. Without passion, your idea will quickly become irrelevant. Both Adam Grant and Mark Cuban noted that effort precedes passion, and often your effort leads to improvement, which fosters both confidence and passion.
Creativity: Innovation isn't doing the same old thing. It's doing the same thing better or doing something completely new. Whether you're an industry giant or a startup, you have to creatively examine your processes and products.
Bill Aulet, who directs the Martin Trust Center for MIT Entrepreneurship, tells me that entrepreneurship can be learned. He and I both believe a college education is valuable, but I also believe that, much like a farmer, you learn the most by digging your hands into the soil.
Immerse yourself in your idea, and see what happens! Without trying out your idea, you'll never know if it has the potential to succeed. My first couple of ideas ended up failing, but they gave me a good idea of what not to do, which spurred new ideas that caught on.
How to Establish Yourself as a Young Entrepreneur
Having the "right stuff" is only a small part of what makes a great entrepreneur. Being integrated with the business community and constantly learning are also vital. Here are four ways young entrepreneurs can foster growth and education:
DECA: This organization helps high school and college students gain experience and learn more about business and entrepreneurship.
Local businesspeople: When I was a young NFL quarterback, I used to seek people like Johnny Unitas, Don Meredith, and other established quarterbacks to learn how they approached the position. The same applies to business: You can learn so much by simply asking questions.
Diverse minds: Whether they're employees, mentors, or others, you should surround yourself with people who have a broad range of experiences. After all, how will you know whether an idea works or how to improve it if everyone around you thinks the same way?
Experimentation: At some point, you have to try out your idea. Don't pour your life savings into your first idea, but try something on a small scale to see if it works, and bootstrap it from there as it grows. Worst-case scenario, you'll learn from it. That's not so bad, is it?
I recently spoke at the DECA International Career Development Conference in Atlanta. Being surrounded by 16,000 young people interested in business was amazing, and having several hours of question-and-answer time with some of them was rewarding.
The great thing about DECA and its program is that these students will spread out all over the country, attending big universities, small colleges, and community colleges. The most important thing about them isn't where they're going to school, but that they're hungry for knowledge.
Success Is Never Having All the Answers
Of all the businesspeople I've been around, the one who asked the most questions was Sam Walton, founder of Walmart. One just like him is Bernie Marcus, founder of Home Depot. Their success was no accident because, simply put, the learning process never stops — and they embraced that.
Abandon the idea that you've got it all figured out. I'll let you in on a little secret: You don't. And you never will.
Instead, focus on continuing to learn every day. Show that grit, ask good questions, and seek advice from all sorts of viewpoints. Ask yourself each evening, "What did I learn today?" Practicing these habits will help broaden your entrepreneurial horizons and spur your next big idea.