A Salute to Veteran Entrepreneurs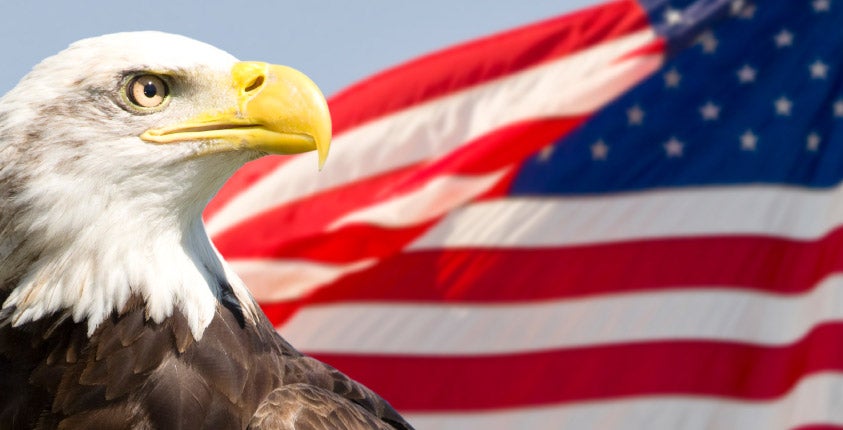 The citizen soldier is a uniquely American thing. From the Minutemen to the Rough Riders to the Screaming Eagles of the 101st Airborne, ours is a military made up of the average citizen, especially in time of need—and they have responded in a great way. The same traits that make one successful in the armed forces can lead to success in the business world, too. The Kauffman Foundation found that as many as 45% of returning veterans start their own business.
We thought we'd celebrate the veteran entrepreneur by playing a game. Below, we'll describe 3 of the most famous "vetrepreneurs": do you know who they are? If you don't, don't worry, we tell you at the end—but still try!
Mystrepreneur #1:
This entrepreneur graduated from Princeton in 1941 with a degree in political science and joined the army in 1942. In the army, he rose to the rank of staff sergeant, was wounded in the Battle of the Bulge, and was awarded the Bronze Star and Purple Heart. After leaving the army in 1946, he joined the staff of the magazine he would eventually build into an empire. Now this magazine, known for business profiles and lists of the most powerful, is a mainstay in any office waiting room. At the time of his death in 1990, he had a net worth of over $1 billion.
Hint: Am I rich and powerful yet?
Mystrepreneur #2:
This vetrepreneur was fired from his first restaurant job at the age of 12 and dropped out of high school to work full time in restaurants at age 15—a decision he would later call his worst. When the Korean War broke out in 1950, he joined the army and worked as a cook at Fort Benning, GA. He was then sent to Germany, where he was responsible for the daily meals of over 2,000 men. He left the army with a staff sergeant's rank. In 1969, he launched his first restaurant in Columbus, Ohio and named it after his daughter. By the time of his death in 2002, that one had become a chain of over 6,000 restaurants across North America.
Hint: It sure does get frosty around this time of year. 
Mystrepreneur #3: 
This veteran entrepreneur enlisted in the Air Force out of college in 1952. He served as an aide to the commander of the Lockbourne Air Force Base in Ohio, setting up athletic programs and sporting events. After leaving the Air Force, he worked as an assistant football coach at Northwestern and Purdue before joining the family business, the American Shipbuilding Company, where he made his fortune. He purchased the New York Yankees in 1973 and led the team to seven World Series titles (and a recurring portrayal on Seinfeld).
Hint: Costanza!
Answer Key— see, we told you we'd tell you!
How'd you do? Did you get them?  Who do you know that is a "vetrepreneur?" Sound off!
Thank you to those who gave everything and happy Memorial Day!