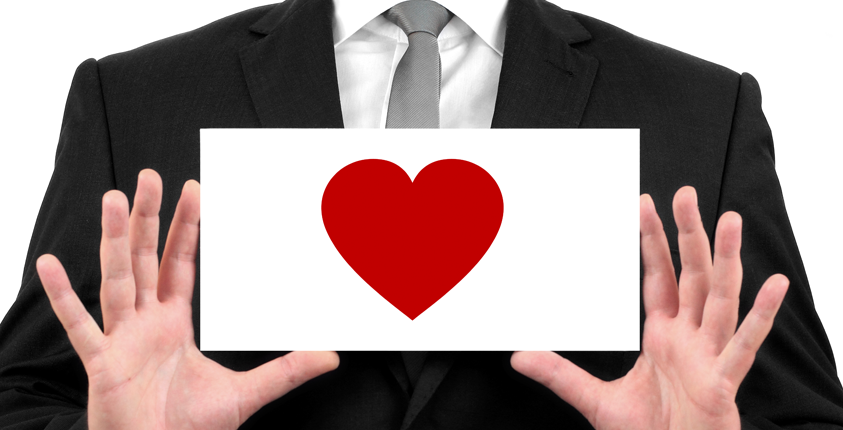 I recently watched a profile on New York Giants head coach Tom Coughlin. He has a very strong reputation for being a real hard-nosed, tough, disciplined coach. Certainly not a touchy-feely, "players' coach" kind of guy.
In this feature, his wife was telling the story of how he prepared his team before one of the Super Bowls they played against the New England Patriots, and he did something that he had never done before. In the meeting room before the game, he got the team together and said to them, "I just want all of you to know I love each and every one of you." One of the NFL's biggest taskmasters talked about feelings. He found out that love and trust and team camaraderie is more important than the drills.
It's all about culture. If people really care about one another, whether it's the locker room of a professional football team or wherever you are, that makes a real difference. If you really care about each other there is trust there, and a deeper commitment.
I think it's important to be committed and love what you do and the people around you. I love what I do. I love the people I'm working with, my partners, and all the people on my team. And it's important for everybody on the team to care about one another. It's a real love. It's genuine. That helps us to be more understanding and productive and collaborative. When the people on a team care about each other, it produces an unselfishness. When we love someone, we give, we contribute without expecting something back. And when we work together in that spirit, that brings us the best things in life.
Those are some of the basic principles of life—but they should also be the basic principles of whatever we do, as a teammate, a parent, a spouse, an entrepreneur, an employee, or wherever else we may be. The best things in life come when those important ingredients, love and trust and unselfishness, are a part of it.
Culture trumps strategy. A culture where people care about each other as individuals, take interest in their lives and help one another, is a culture that matters. A culture where everyone is in it for themselves, only interested in their own needs and treating other people like tools to be used, is a culture that will consume and destroy itself.
Build a culture of love and caring, in your business, your family, and your community.
This article was originally published on AMAC.us.
[latest_posts header="More on Leadership" limit="" category="16″]