5 Ways to Get More Twitter Followers… for Free!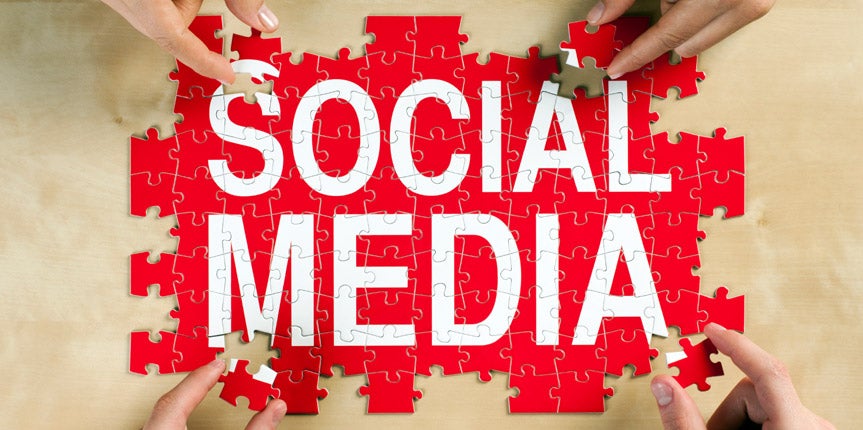 Social media is increasingly becoming a focus for small businesses and it makes sense that it would. Funding is often hard to come by in a startup— so the low cost and often free options that are available through social media can be very appealing.
In the past, most businesses spent their time and money on Facebook— which again makes sense because there are over 1 billion accounts on this network. While it is vital to be on Facebook (if you need help check out our free guide: Facebook: Converting Fans Into Paying Customers), Twitter is another option that may pay dividends for you.
Twitter has seen an increase in "lovin'" from the business world lately and here are some of the reasons why:
Granted, we can't all be @Youtube, the world's most followed brand with over 33 million Twitter followers, but you can use Twitter to cultivate relationships with potential customers and drive brand and product awareness. So, you know you need to be there. If you need help to start your account, be sure to download our free EBook- Twitter: Attracting Customers. If you're already there, read on for 5 ways to increase your following on Twitter- for absolutely free.
1. Tweet great content in interesting ways.
Tweet your best content in a way that will draw your reader in. Many people use Twitter to get real-time news updates and to find and share interesting articles, blogs, etc. Pick your best content and then put it out there—and try to be original. You tell me which one is more likely to make you click:
"5 Ways to Get More Followers on Twitter: http://ow.ly/pH5Kb"
OR
"So you're low on friends? That's OK- we can help! Read our new blog- 5 Ways to Get More Followers on Twitter: http://ow.ly/pH5Kb"
I would pick the second one- and not just because I wrote it. Remember, whenever you are tweeting your content you are selling. A tweet has a very limited shelf life on someone's timeline so include a call to action and make it stand out.
2. Use trending hashtags.
You know those things- those # symbols (your math teacher may call it a lattice). A word with that symbol at the beginning makes a hashtag. By using a hashtag, you are dropping your tweet into a larger conversation of other people who are also talking about that topic. By tweeting your fantastic content (see tip number 1) using relevant hashtags, you are increasing the likelihood that people who also care about that topic will see it. This, in turn, increases the likelihood that people will share it with others who are in the same space. Don't overdo it, though, research has shown that tweets with more than 3 hashtags have significantly lower engagement, so pick the ones that best apply and go with those.
Not sure which hashtag to use? Hashtags.org is a great resource that tracks frequency of use for Twitter hashtags. Use this site to find hashtags that are relevant and trending then put them to work for you.
3. Ask people to follow.
This may never have entered your mind because it is so obvious- ask people to follow you on Twitter. Do this by simply asking in tweets and including links to your Twitter account and calls to action (such as: "Let's get together on Twitter!" or "Follow Me!") anywhere you can. You can do this in email signatures, newsletters, on business cards, on other social media accounts and on your websites. Ask people to follow and make it easy for them to do so and you'd be surprised how many actually will.
4. Tweet consistently.
As with most things that are beneficial, success doesn't come overnight. You're not going to write one tweet and get a billion followers, so plan on tweeting frequently and consistently. While there is no set optimal number of TPD (that's tweets per day) that will increase a following, we've seen growth by tweeting 15-30 times on a daily basis, but your sweet spot will be determined by your audience so you may need to experiment. Whatever the number, you'll want to spread these tweets out over the course of the day, so consider looking into a tweet scheduling tool (especially if you manage multiple accounts) like Hootsuite or Tweetdeck (if you want a recommendation I have used both and prefer Hootsuite).
5. Interact.
The key word in social media is social. You have to get out there and interact. Follow other relevant people. Share great content from others on your topic alongside your own. Join conversations and comment on related tweets. Most importantly- start, monitor, and continue conversations with your followers. Be accessible and responsive and you will start to see benefits.
How do YOU do it?
We've got some good ideas, but we're certainly not the only ones. How do you attract followers to your Twitter account? What advice would you share with other Tweeters? We can't wait to hear from you in the comments section.
Oh yea, and please follow us @GoSmBiz.