5 Tips for Building a Highly Productive Team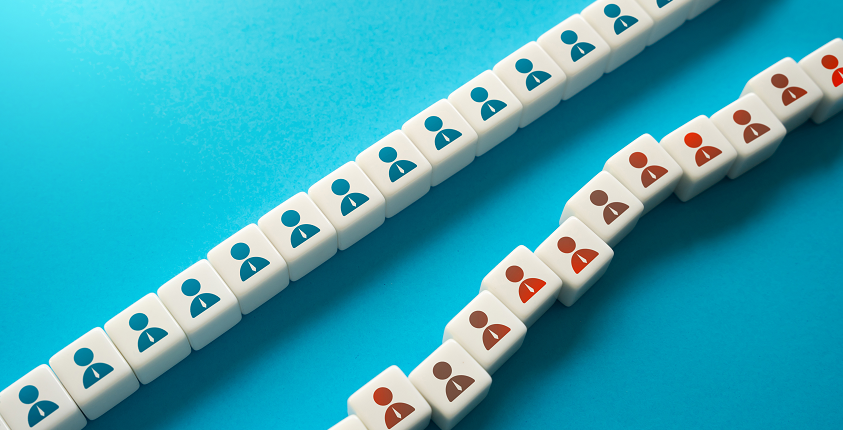 The health and future of all business relies on productivity. Without it, you can't reach optimal performance to remain competitive in your industry. The classic understanding of productivity in business is that each individual works hard to complete their duties—staying busy. While this isn't wrong, productivity goes beyond hard work. It's more about how you work. And in business, it's about how your team works together to ensure efficiency and quality. So how do you go about building a productive team? Here are points to consider:
It starts in the hiring process
A productive team starts with ensuring each member has qualities that are conducive to productivity. Team members don't need to have the same strengths, but it's important that the strengths that they do exhibit balance each other—this creates a more harmonious team. So what specific qualities should you look for in a candidate that suggest the individual has skills that lead to productivity? Being organized, punctual and communicative are vital. Consider these questions to ask in the interview process to better understand your candidate's strengths:
Organizational skills: What tools do you use to stay organized in work and your daily life, and how do they help you?
Time management: Can you tell me about a time that you worked on a project with a tight deadline? How did you plan and prioritize tasks?
Communication / social skills: Have you ever had a challenging situation with a team member? How did you work to resolve the issue? What have been your most successful strategies for building rapport with others?
Provide incentive and recognition
Everyone wants to feel seen by their organization and team members, and benefiting from quality work is crucial. Providing incentive—whether it's monetary reward, time off, or something different—is a great way to boost your team's drive. Recognition within the team and organization goes a long way. Some great ways to provide incentive and recognition are:
Offering time: whether that's an extra hour at lunch or even an additional day off.
Monetary rewards: by way of bonuses, gift cards, etc.
Simple shoutouts on communication channels to show appreciation, which allows other members of the organization to be aware of their efforts.
Utilize tech
Specialized software applications can assist both supervisors and staff in staying productive. Use tech to track performance, organize team projects, and communicate daily with team members. Tracking, organizing, and communicating are all essential components of team performance and overall efficiency. Consider utilizing software to assist you with staying on top of your team's performance. Consider some of these applications based on your needs:
Project management: Monday, smartsheet, ClickUp
Time management: Share schedules and plan meetings with platforms like Calendly and Google Workspace
Performance management software: Leapsome, Flowy Team
Your Payroll / HR Package: You may already have software included in your company's payroll/HR package—check out what you already have at your fingertips to utilize. You may want to consider changing payroll providers to have upgraded HR Packages that include software for employee management.
Not sure which tech tools fit your organization's needs? Ask our GoSmallBiz Business Consultants for suggestions and resources. They do the research for you, so you can spend more time focusing your energy on implementation.
Use Team Building to strengthen bonds
Team Building activities can be a way to share knowledge, build skills, and improve communication. You should organize team building activities with multiple objectives—not only do you want your team to have a good time and build trust and rapport, but you also want to utilize team building for more specific objectives, like problem solving, critical thinking, or fostering creativity.
Some great activities to consider are:
Escape rooms: Although they may seem a bit overdone, there's a reason why this has become a popular team building activity; it requires communication, problem solving and prioritizing. You can use this activity as an opportunity to observe how your team works together under pressure.
Game nights: Triva night, Gameshow night, or even Scavenger hunts that require riddles to advance are all great options that require strong team communication.
Coffee Breaks: Set up an extra-long lunch hour or brunch for your staff to have coffee, tea, and snacks; use it as a time to chat, share ideas and stories. It's an inexpensive but effective way to build stronger bonds within your team.
Communication channels: Open a channel in team communication platforms like Slack for fun chit chat. You can share fun games and quizzes to encourage friendly competition and boost morale. This is especially vital for teams working remotely.
Ensure that each team member is a part of the decision-making process
Assume your staff members are responsible individuals—when you presume everyone is responsible and treat them as such, they will in turn act more responsibly. Allow them to be part of the decision-making process. When decisions are made in teams, it increases everyone's sense of purpose within the team. Feeling a heightened sense of purpose and importance will lead to an increased awareness of their role and duties within the organization. Make team decisions about:
Rewards and recognition
Team Building activities
Operational changes
Not only are you increasing staff engagement, but you're also creating a sense of transparency that your team will respect you for. So don't shy away from making sure that everyone is a part of the conversation!
Increasing productivity is a process; getting your staff to their full potential takes patience, continued education, and strong communication. Our Business Consultants can help you through that process by answering questions and providing resources on: performance management, incentivization, team building, and leadership fundamentals. In addition, our consultants can offer resources and suggestions on tech tools that can assist with supplementing the human element. Interested in learning more? Check out our Guide Bundle today. Our consultants can answer those questions through our Sales and Marketing Consultation!