5 Tips for a Winning Email Campaign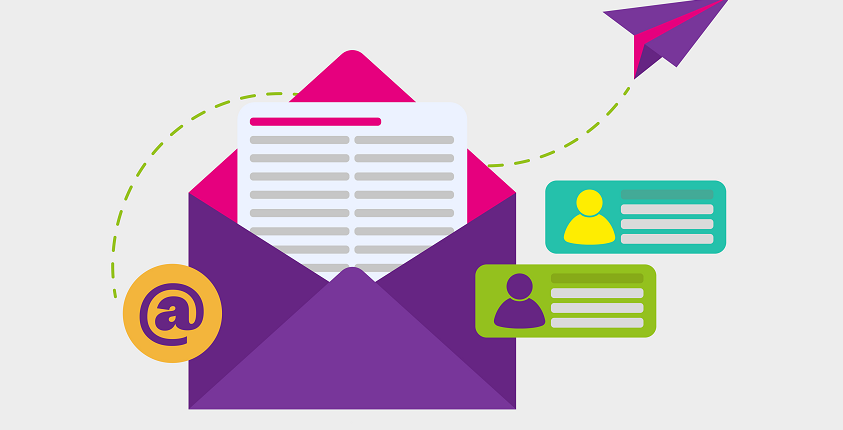 When done right, an email campaign generates awareness of your company and drives traffic to your site—and customers through your doors. It's an opportunity to receive leads, gain feedback, provide updates, and improve sales. Engaging with your target audience is not just a necessary marketing strategy, it's a vital part of showing your loyal customers that you care. Ready to launch soon? We've laid out some things to keep in mind while crafting your campaign:
Create proper branding for your product or service
You want to be recognizable to your audience to not get lost in a sea of emails. Branding is vital for a company's public image. We recognize companies instantly based on their branding- colors, fonts and icons are all immediate indicators of your company's identity. It's best that your branding and your Unique Selling Points (USPs) have been established before developing and presenting content for your target audience. USPs are the benefits that your company exhibits that make it stand out and differ from your competitors. Still in the process of creating your company branding? Getting down your aesthetic is essential. Check out the importance of color in branding here.
Know your niche
You can't please everyone, and you shouldn't try to. You have a target audience to address. Consumers have different interests across the board and your campaigns are often more successful if you stick to what you know. If you are a clothing retailer, fashion and lifestyle will be in your scope. In the medical industry? Medicine, healthy living, and nutrition would be great topics to cover. This is your opportunity to produce not only great content for your current and prospective clients, but to also keep them informed about company events, promotions and other important reminders.
Diversify your content and keep your audience interested
As stated before, stick to your niche—but that doesn't mean that you can't diversify your content. You can still be creative with multi-media, differing perspectives, and a variety of topics that fit into the general scope of your industry. Want to produce attention-grabbing content? Bring value and better design to your campaigns by adding eye-catching graphics and making your text short and concise. It also never hurts to stay on top of the competition and see what other businesses in your industry are producing.  
Check your metrics and adjust accordingly
After you have sent out your first campaign, stay on top of the metrics to see how it is being received. Testing the waters and seeing what people respond to is essential. Email marketing companies, like Mailchimp make checking this data easier than ever. You will be able to track metrics such as click through rates, open rates, unsubscribe rates and more. Knowing how different campaigns perform will allow you to make the necessary changes to improve your content going forward. Quick tip: Make sure your campaigns are optimized for both mobile and PC. You can always adjust your campaign to ensure that it looks good on multiple devices. Want to ensure that your campaign looks great on mobile? Checkout some quick tips here to guarantee great looking newsletters every time.
Provide multiple outlets and opportunities to subscribe
A vital part of growing your subscriber base is providing multiple places to easily subscribe. If you don't supply a variety of convenient ways to obtain emails, then growing your base is going to be a challenge. A few tried-and-true methods are:
Asking customers at checkout counters
Providing a QR code to subscribe in store
Highlighting your newsletters on your social media accounts and website
Use contests and giveaways as a way grow your email base
Ready to begin your campaign? Our CRM (Client Relationship Manager) is integrated with Mailchimp to conveniently send out emails to thousands at the touch of a button! All included in our Grow Bundle! New Year: new opportunities to grow your client base and meet your marketing needs!