5 Steps to Managing Complaints on Social Media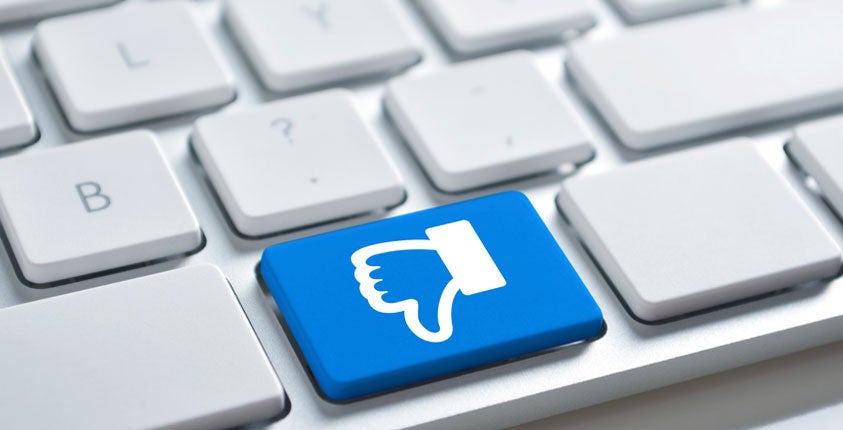 Social media is a customer service tool that has great potential beyond what most companies are currently using. Outlets such as Facebook and Twitter offer the opportunity for companies to enhance the customer service experience by posting value-added content. Often, however, their only involvement is to monitor what customers are saying about them on social media.
Don't get me wrong, it is very important to know what your customers are putting out there for the world to read—especially the unhappy customer with a grievance to air. Customers of today often turn to social media channels instead of contacting a company with a complaint—or worse, after finding a company unresponsive or unwilling to take responsibility for a problem.
Manage your social performance!
Try our digital marketing dashboard.
Learn More
Customer complaints on social media channels can be viewed as an opportunity. The customer is usually waiting and watching for a response—and their friends or followers are as well. Handled properly, a company can show the customer, and everyone else, that they do care and want to correct the problem. On the other hand, of course, not addressing the problem will give a negative impression, and could even lead to a PR nightmare. The goal is to take advantage of this opportunity—while the world is watching—to prove that you stand behind your products and offer amazing customer service.
There is a five-step process that you can follow to address a customer complaint on social media:
Time is of the essence; respond to the complaint as quickly as possible. Set a goal to always respond within a day, or an hour…or consider this: 1-800-Flowers aims to respond within 5 minutes. Now that's amazing service.
Do NOT post a canned answer. Respond to the customer in a conversational way, with a personal, customized response.
Even if the customer's post on Facebook or Twitter is full of anger, resist the urge to become defensive. You are not here to argue, but to apologize for the issue and then take control of the situation by offering to help and to correct the problem
Ask the customer to send you a direct message with his or her phone number or email address so you can properly discuss the issue—in private, away from the social media site.
Do what is necessary to offer amazing customer service and resolve the problem, then return to the original social media channel to follow up. Thank the customer for bringing the issue to your attention and allowing you to correct it. Leave a positive impression.
Social media is a fact of life today, and companies must remember that if they don't deliver on their customer service promise the whole world will know. Embrace social media and use it to your advantage.
This article was originally published by SmallBizClub
[latest_posts header="Recent Articles" limit="" category="18″]