Which 5 Cities Are Best For Small Businesses?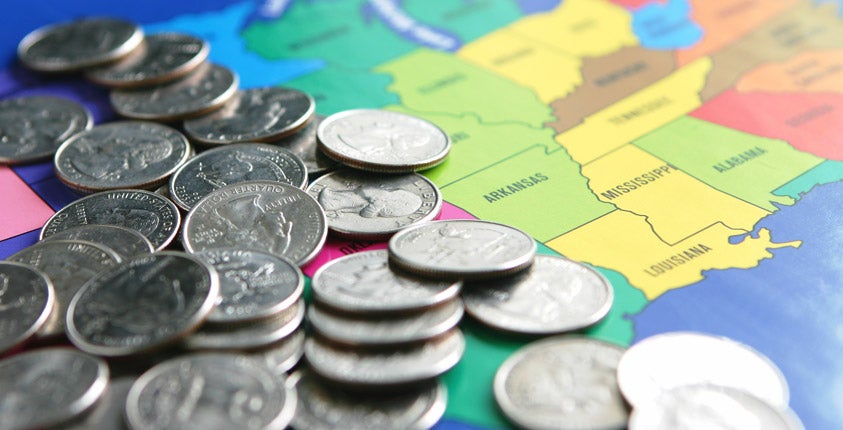 This August, Fios by Verizon released a study on the 10 best cities for entrepreneurs to start a small business. The data gathered by the company examined factors from nearly 300 cities across the country including population, higher education levels, income per capita, loans per capita, and the state's tax environment.
The cities and states profiled in the top 10 list did not include signature startup hubs like Silicon Valley in California or New York. Substantially quieter locations proved to be the victors. Florida and Michigan were included twice, with different cities ranking in the top 10. North and South Dakota also got in on the action, too. Let's take a closer look at some of the cities and states that small businesses are starting a business in and what makes them so appealing to entrepreneurs.
1. Portland, Maine
As a quick clarification we're talking about Portland, Maine, not Oregon. One of the largest of the six New England states, the state of Maine holds the nickname "Vacationland" due to its peak tourism season during the summer months. Mom and pop shops can survive and thrive all throughout the state thanks to out-of-state visitors, especially those heading to Portland. Businesses in Portland benefit from an educated workforce and its proximity to another major city: Boston.
2. Weston, Florida
The state of Florida makes not one, but two appearances in the top five list. One of the biggest benefits to doing business in the Sunshine State are its tax laws. Florida doesn't have personal income or state tax. This is a huge incentive for entrepreneurs heading to Weston for its educated workforce, with 60% of residents holding at least a Bachelor's Degree.
3. Missoula, Montana
One of the bigger cities in the top five, Missoula actually ranks in fourth place on WalletHub's 2018 Best Large Cities to Start a Business study. Missoula, and Montana overall, prides itself on its quality of life as a business strength. Here, entrepreneurship is supported on local and statewide levels. Communities band together to create incubators and organizations that triumph their small business ecosystem. It's also not unusual for elected state officials to visit small storefronts throughout the state and to provide hands-on support for entrepreneurs getting started.
4. Southfield, Michigan
Notorious for its thriving automotive industry, small businesses that may not specialize in transportation can still call the state, and city of Southfield, home to their startups. Southfield is considered to be part of the Detroit metro area. This area is well educated and it generally takes no more than half an hour to commute to work.
Much like Montana, Michigan also offers plenty of resources through the Secretary of State's small business website for entrepreneurs. You can check in to receive no-cost tools and services to assist your business, discover which business licenses and permits your company needs, register for business taxes, and get connected to the aforementioned educated workforce.
5. Delray Beach, Florida
Locals in Delray Beach are big fans of the bustling area. According to the Fios by Verizon study, the city has plenty of restaurants, nightclubs, art galleries, and retail storefronts. There's more than enough room for a unique small business to call Delray Beach home here!
Outside of enjoying the tax benefits, Florida continues to bring it when it comes to state incentives. The startup density is the second-highest in the country, filled with economic opportunities for minority entrepreneurs. If you need a little extra funding, look to Florida's small business grants and programs available for qualifying startups.