4 Reasons to Love Complaints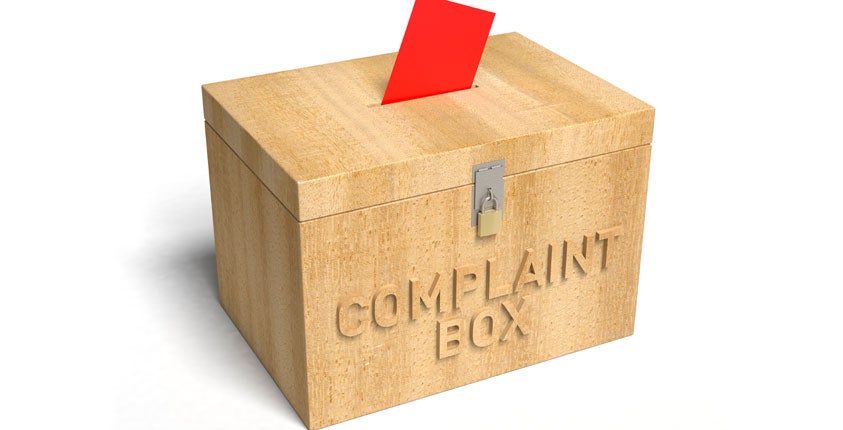 We all know that one person who loves to complain. It feels as though they always have something negative to say about the food, or the service, or whatever they deem sub-par that evening. As much as this type of person may annoy you personally, small business owners should love the complainer. In fact, embracing complaints will ultimately help shape your company's culture and products.
Find Systemic Issues
Companies can sometimes work like essays. You could review it a million times and still never find a mistake. It usually takes another person to look at it to find the systemic issues that drive down sales. That is where the lovely complainer comes in. They will literally point out the issues in your process for free. What may cost thousands from a consulting company, complaints do at no cost at all.
Avoid Bad Publicity
If you create an easy way for customers to complain, they are more likely to go directly to you than to a more public outlet. If you need proof, just look at the Yelp reviews of some of your least favorite restaurants, and compare those to your absolute favorites. Notice the difference in public image. People buy what has good publicity. This is one of the reasons great customer service is so important to small businesses. If you are able to resolve the situation while only involving you and the customer, you are more likely to have better publicity overall.
Got Business Questions?
Get unlimited online business consultation.
Learn More
Create a Customer Service Culture
Part of a consumer's evaluation of a company is the quality of customer service. They want to be served, and they want to be able to ask questions easily. The way you go about customer service says a lot about how much you truly care about your customers. By creating a quick and easy way for them to complain, you show that you are catering to their needs and concerns, and they're more likely to recommend the product or service to others.
Use Complaints for Data Analysis
Data analysis is one of the most upcoming and important trends for companies. There has been a movement against qualitative data and towards quantitative data. With this, the number of complaints per sales can be a great resource to evaluate your company's performance. Analysis of cost per complaint should also be used in evaluating the cost of not changing your product or service. For example, if the cost of the complaints for packaging becomes more than the cost of the packaging itself, it may be a great time to change to consumer wants.
There are very few people in this world who inherently like to take complaints. But if you can instill a complaint loving culture within your small business, you will see an increase in sales as good publicity and customer ratings grow. Putting your pride aside is never easy, but keep an open mind and you'll see that complaints are some of the best ways to improve your small business.
This article was originally published by SmallBizClub