What 4 Minor League Baseball Promotions Can Teach You About Marketing a Business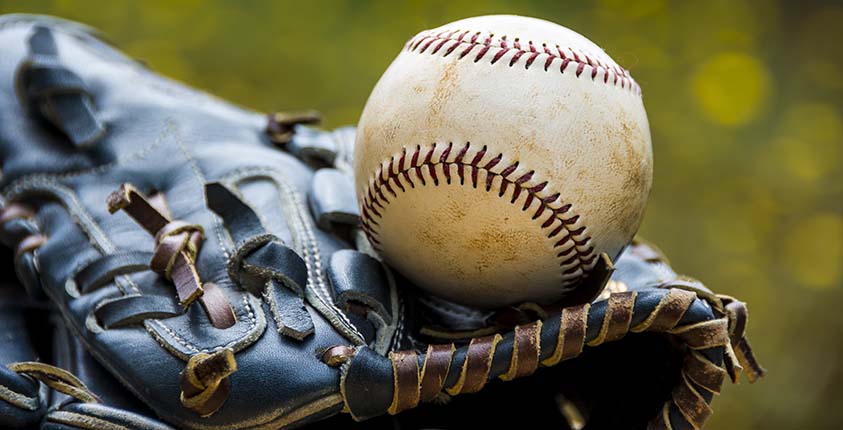 Batter up and play ball! It's officially baseball season which means sports enthusiasts everywhere are making the time to attend major and minor league baseball games. Personally, I love attending both but I have a special place in my heart for minor league baseball because it's full of unique, awesome promotions for all ages.
However, attracting fans new and old alike to the stadium is no easy task. Much like a startup seeking new business, minor leagues have to get creative with the events they host to drum up buzz and draw in crowds. And boy do they ever deliver on the fun! Here's a look at four of my favorite baseball promotions and what they can teach entrepreneurs about marketing their businesses to a wider audience.
1. Break free from tradition.
The promotion: Minor leagues love hosting movie nights which are right at home in a stadium full of people. But remember—there's still baseball involved! For Field of Dreams night, the Portland Sea Dogs arrived via (temporary) cornfield set up in the center of the field and wore old-fashioned uniforms as a nod to the film.
Lesson learned: Most people heading to a movie start off with popcorn on the brain which inevitably turns into marveling once they get caught up in the film. If your small business is hosting an open house, go above and beyond what's expected of a traditional event. Think outside of the box and you'll leave a lasting impact when you do so.
2. Nostalgia's a home run with everyone.
The promotion: In July 2016, the Fresno Grizzlies hosted a '90s Nickelodeon Night that paid tribute to the film classic Good Burger. The movie's main star Kel Mitchell made an appearance, the team wore Mondo Burgers jerseys, and the Grizzlies even won the game!
Lesson learned: Young or old, everyone enjoys reminiscing about good ole days gone by. Whether you're creating social media content strategy or hosting an in-store event, give it a throwback theme that you know your audience will love. Remember, it's all in the details to make the marketing materials true to the throwback's timeframe while still focusing on what your business is offering.
3. Celebrate your quirks.
The promotion: In a city known as a major hub for asparagus growth, the Stockton Ports set aside the hot dogs to pay tribute to these green stalks on Asparagus Night. The event celebrated every veggie having its day with all of the players wearing asparagus jerseys.
Lesson learned: What do we know to expect at a baseball game? Hot dogs, peanuts, and cracker jacks, of course. What are we definitely not expecting? Asparagus—or any vegetable, really! But by putting asparagus in the spotlight, the team was also giving their hometown a nod of recognition. When you're marketing your business, celebrate the details that set you apart from the pack and everything that you do best.
4. Do it for the kids.
The promotion: Gotta love the Little League takeover nights from the Burlington Royals! Beloved by parents and the media alike, these nights are all about letting the players from the Little League teams join forces with the Minor Leagues.
Lesson learned: At its core, baseball is a sport for all ages and one that inspires kids to dream big… Because someday they want to do this for their career! The same is true for small business. You may not realize it, but children entering in your store or visiting your shop's website might be dreaming of being their own boss one day and may already have entrepreneurial wishes for the future. Include them in on the fun and encourage them that the sky is the limit when it comes to their dreams!