4 Early Steps to Get Your First Startup Off the Ground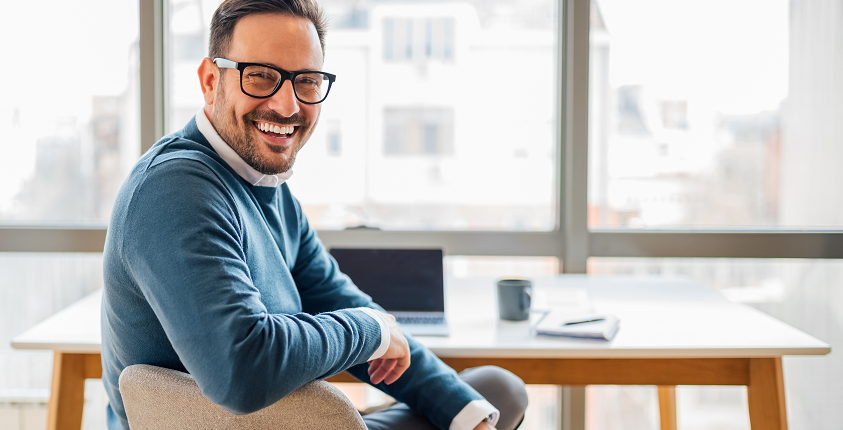 Starting a business for the first time is not for the faint of heart, even in a stable economy. You face uncertainty at every step of the process—one hurdle after the next, until you eventually you reach a point of exhaustion. So why go on? What drives entrepreneurs to pursue business ownership, despite the hardships? Some like the challenge and risk of it all; others just have a vision, and the risk is the fear that they must face head-on to get there.
Data from the U.S. Census Bureau indicates another record year for new businesses registered in 2022. Entrepreneurship is at an all-time high. It's never been easier to start a business. The tech revolution has made the process more streamlined and accessible than ever. Processes that once took weeks or months can now be completed through online platforms and user-friendly interfaces. Today's generations can turn their ideas into businesses from the comfort of their own homes and at the touch of their fingertips.
A successful business starts with a good idea. It doesn't need to re-invent the wheel, it simply needs to have a market and demand. For those who are looking to dip their toes into business ownership, what are the earliest steps to take?
1. Identify the Purpose and Viability
Is there already a thriving market for your product or service?
What problem will you be solving for your target consumers? What will you bring to the market that is better or different than what's already out there? Pitch it. Introduce your idea to friends, family, and any potential consumers that will listen. It's important to get honest feedback. This will assist you in taking your next steps—even if that means going back to the drawing board.
2. Set a Manageable Timeline to Complete Each Step
When does each milestone need to be achieved? A definitive timetable is crucial to staying on track and organized. Evidence suggests that not having definitive timetables increases your likelihood of not completing your goals, no matter how large or small they may be. Choose a platform to organize and record when each decision needs to be made and each task completed. You need that visual to hold yourself accountable at every step in the process. Managing your time well in the early stages is going to set you up for success later on.
3. Research Your Financing Options
Have you considered how you will fund your business? There's a wide range of options today that go beyond the traditional bank loan. If you are still building your credit, you no longer have to wait until financial circumstances are perfect to get started. Some viable options for funding today include:
 Crowdfunding
 Angel Investors
 Small Business Grants
 Venture Capital
4. Put It All in Your Business Plan
Once you have compiled the necessary research, it's time to form a sound plan. A good plan is required not only for proper preparation, but for pitching to potential investors.
Ready to draft your plan? We've got you covered! Our Award-Winning Business Plan Software is available for only $15 a month! No contracts! Get your idea off the ground and let us provide you with the tools that are going to help on your journey to small business ownership!