4 Up-and-Coming VC Firms Female Entrepreneurs Need to Know About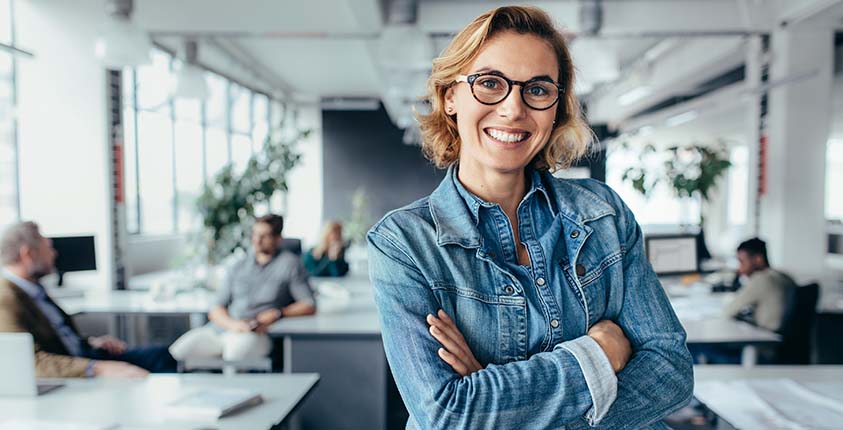 Last year, TechCrunch reported that the percentage of women partners among the top 100 venture capital firms is rising. As these numbers continue to grow, it's an indicator that more and more women are in the position to invest in female-driven startups and give these companies a much-needed financial boost.
Over the last couple of years, I've been excited to see the number of venture capital firms expand that are created by women for women and their small businesses. Here's a look at four up-and-comers that have been founded within the last few years and what they're doing to invest in female-driven startups.
Based out of Boulder, Colorado, MergeLane has been broadening the on-ramp for women-run companies. They work to discover, accelerate, and invest in startups with high potential and at least one woman in leadership and are committed to invest in exceptional women leaders until firms like their own are rendered obsolete.
Since their launch in 2015, MergeLane has invested in 37 companies while running three successful accelerators. Additional resources offered include a leadership camp, QuickPitch events where aspiring entrepreneurs can pitch their business and get instant feedback, and combining the best of a venture fund with an accelerator to create The Funderator, a session designed to recruit, screen, and accelerate high-potential startups.
'We believe entrepreneurs are the salt of the earth." Founded in 2016, the Los Angeles-based Halogen Ventures is an early stage VC fund that focuses on female founded consumer technologies. This is heavily reflected in their portfolio, with brands including BeautyCon, Sugarfina, and Levo League just to name a few. What's the dream goal founding partner Jesse Draper (who is also a fourth generation venture capitalist) wants to reach? Build a ton of female-led companies with billion dollar exits — and we're here for it.
Co-founders Lindsey Taylor Wood and Erin Shipley launched The Helm in 2016 to be a venture community and venture capital fund that rethinks how people invest in women. Their community and firm invests in female-founded startups — where being a female CEO is required criteria — in order to put capital behind the next generation of leaders. According to Forbes, members of The Helm receive a full managed fund with the additional benefits of programming, curriculum, and exposure to their portfolio companies and thought leaders.
Calling all millennial entrepreneurs! Founded in 2017, SoGal Ventures is the first female-led millennial VC firm that believes in the power of diversity, borderless business, and human-centric design. With locations in New York City and Singapore, SoGal Ventures invests in pre-Seed to Series A diverse founding teams with portfolio companies that are either focused on the female market or have female co-founders. Where do founding partners Pocket Sun and Elizabeth Galbut aim to take SoGal in the long run? They're on track to be the first institutional investor for their portfolio companies.