3 Things Every Company Culture Needs More Of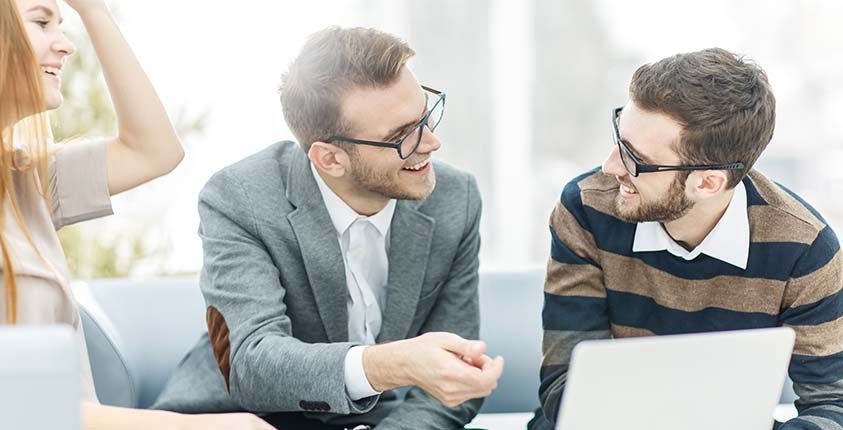 Last week, I found myself reading Fran's post about how a winning culture begins at the home. The theme kept following me all throughout the week, particularly in a Twitter chat I took part of Friday morning on celebrating entrepreneurship. One of the questions that came up asked why celebrating entrepreneurship is important. Other participants came up with great answers like how it shines a light on unsung business heroes and boosts local and national pride. I replied that celebrating entrepreneurship is ultimately for everyone. It's an inclusive act that leaves nobody behind, allowing everyone to benefit.
Being inclusive does more than positively impact entrepreneurs, but it sets the tone for how their company culture is established too. Even if you already have a solid work environment, it can always use a little "more" to engage teams, define your values, and celebrate their achievements.
More flexibility
Think about flexibility inside and outside of the office. Inside the office, make yourself available and let your team know exactly how they can reach you. Maintain an open door office policy (or sit out on the floor with everyone if you have an open layout) and reply back to emails or phone calls and voicemails in a timely manner.
Outside the office, consider offering your team flex scheduling options. This gives everyone you work with, from baby boomers to millennials, the chance to enjoy a fulfilling work/life balance. It allows your team to be more present at work and be the best version of their working selves because you trust them to get their work done—which they do and do well.
More positivity
Maintaining a positive mindset is much harder than it sounds. It's never a problem when everything is going swimmingly, but those tough moments when you lose a client or struggle with cash flow? Little by little, negative feelings like self-doubt, hopelessness, or irritation will try their best to sneak into the office with you.
Don't let them. Instead, leave your worries at the door and come to work each day with a positive, can-do attitude that will reflect off of you and bounce onto your team. If you come into work ready to roll up your sleeves and get down to business, everyone will take notice and step up their game accordingly. If you leave work and find that your negative feelings are waiting for you, address them. Talk to your support system or mentors for guidance, journal how you're feeling and what you can do to strategize moving forward, and practice an attitude of gratitude to reflect on everything you feel thankful for in your life.
More family
I love going to work each day because it feels like I'm hanging out with my second family—my incredible team. We work hard and play hard, but most of all we family hard. We've got each other's backs no matter what and strive to keep our family spirit going. Just like celebrating entrepreneurs means being inclusive, we celebrate our team and our phenomenal growth over the years. We wouldn't be where we are today without each other, so it's important for us to encourage one another and treat each other with kindness to keep everyone feeling connected.
TWO MONTHS FREE: Term & Conditions