3 Sports-Themed Small Businesses Anyone Can Start Up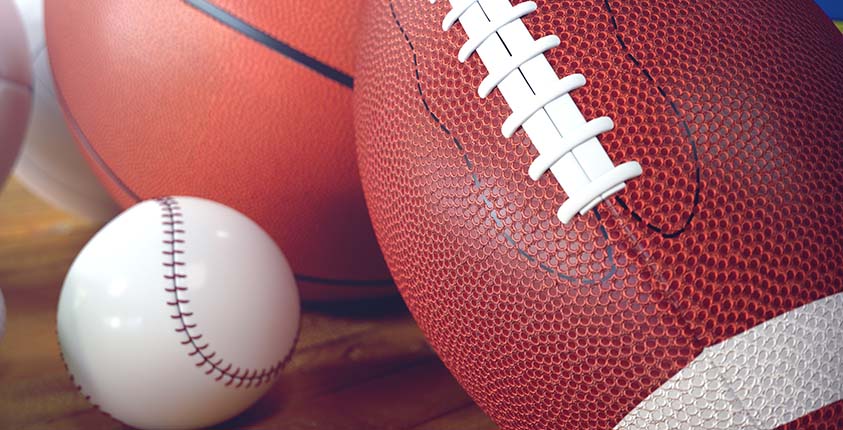 The sky's the limit when it comes to starting a sports-themed small business — for the most part anyway. Some occupations, such as becoming an agent, publicist, or TV presenter, come with requirements like a relevant college degree and previous job experience within the field. Others, like bracket betting businesses or selling discounted tickets, have the potential to land an entrepreneur in dicey waters if they're not careful.
If you're passionate about the game and want to start a company with a sports slant, but have little else propelling you forward beyond the love of the game, here's a look at three types of businesses that are a home run for any entrepreneur to start up.
1. Become a photographer for sporting events
If you consider you enjoy taking and editing photos, you may want to build up your portfolio as a sports photographer. You can offer your services to local little league teams in the area or sign a contract with clients such as schools that need a professional shutterbug to capture all of the moments during the big game that an iPhone can't. Beyond shooting the game itself, you can also establish coverage packages that include headshot sessions for the players and teams and video footage as a videographer.
Whether you freelance or shoot photos full-time, make sure that you direct clients to visit your website. (If you don't already have one, now's the time to purchase a domain name and get set up.) Your website should include a portfolio of your existing work, information on the type of equipment used for taking and editing photos, session pricing, and client testimonials. You may also be required to have a business license, so check in with the state to see if it's necessary for your type of business.
2. Open a storefront that caters to a specific athletic need
Go a little deeper than opening up a one-stop shop full of basketball or tennis equipment. Play to your strengths. If you have a knack for sewing and embroidery, you may want to open a business that specializes in customizing team jerseys or hats. Starting a laundry company that handles only sports uniforms may be the ticket for taking you beyond washing clothes for local teams into partnering alongside major league teams as their designated laundry service provider.
3. Sell off your memorabilia.
Big on collecting sports merchandise like bobbleheads, autographed balls, signed jerseys, or baseball cards? Quite of these may be big ticket selling items on sites like eBay! You don't always need an online storefront to sell some of these items either. You may also want to look into getting a vendor booth at a local memorabilia show where you can display your items for sale and visit other booths to see what they're selling, too. It might be tough to part with some of your beloved merch, but you'll find that it may be even more valuable to a diehard fan who is excited to be its new owner.