3 Key Ingredients for Successful Business Meetings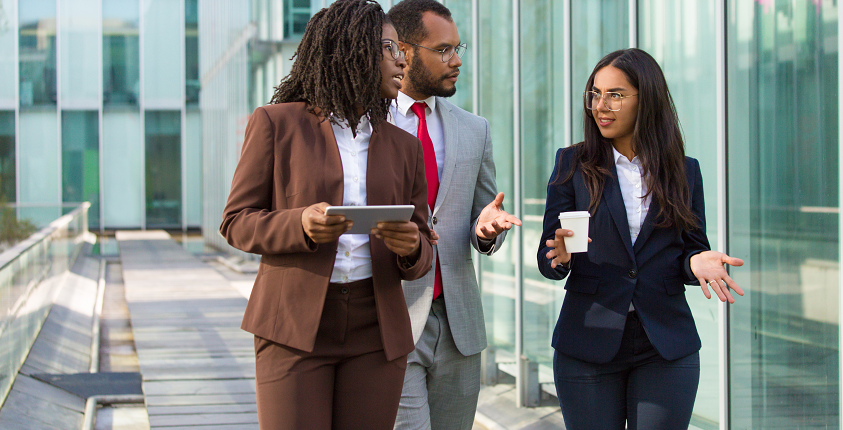 Recently, I was reading an article about Milind Pant's unforgettable meeting in the back kitchen of a Pizza Hut.
Pant, now the CEO of Amway, was then the chief marketing officer of India for Yum! Brands. Yum! operates Pizza Hut. Part of Pant's onboarding process included training at a Pizza Hut store to learn more about restaurant standards, the customer experience, and how to make a pizza. This particular meeting left Pant, and the staff, feeling ready to hit the ground running and excited for the evening of work ahead.
Throughout the piece, Pant talks about how the secret to a successful, better meeting is energy. This breaks down into several strategies that allow you to build this energy and engage your team.
Personally, I also agree that getting energetic is a key ingredient to a successful meeting. But the meeting can't be fueled by energy alone, especially if not everyone is at that level. Here are a few other ingredients I would mix with energy to create a meeting everyone will anticipate.
1. Walk
I like to walk when I have a meeting. Amid the COVID-19 pandemic, I have walked around my neighborhood countless times. Prior, I would go for walks around the office, in 5-6 lap stints. Members of our team would join me, bringing along their agendas as listed on the Notes app of their smartphones for discussion.
Why go for a walk when you can sit in an office for an hour? Exactly my point. A walking meeting is appealing on several levels. You're able to get up, stretch, and get in some much-needed steps.
The creative juices will better circulate in your mind because your body is physically moving around. By the time you return to your desk, you'll feel much more refreshed and recharged than you would if you had been sitting in a chair for an hour or more.
There's something to be said about switching up the scenery. If the weather is nice, it feels good to get out and take a walking meeting rather than gaze out the office window thinking about being outside.
Funny enough, I also think a walking meeting is more productive than a meeting spent in the office. Walking often inspires thoughts akin to shower thoughts. It can lead us—literally—down new roads. This leads to new ideas and more creative input.
2. Music
Try this experiment out once it's safe to return to the office again. Play music as people enter a meeting.
If possible, try to pair a song that matches a team member's personality. Watch their reaction as they come in. They might laugh and they will definitely smile, both at their own "theme music" as well as the music matching their colleagues.
Music is a fun way to engage during meetings. Of course, there will be meetings where the timing isn't right or fully appropriate to play music. However, I find that a perfectly fitting song can help everyone connect within the meeting. It turns what can feel like moving through the motions into a strategic, team building session. By the end of the meeting, attendees feel engaged. Playing music also leaves behind a good impression of the meeting in general. The next time you meet with your team, encourage everyone to email you a song suggestion that may be fitting for the meeting's playlist.
3. Recognition
Good meetings begin as early as planning your agenda. Leaders will focus on their talking points. They will use the meeting to succinctly get a message across to everyone about news for what comes next in the company, whether it's in planning or forecasting stages. There is often conversation at the end of the meeting and the chance to ask questions.
It's important that leaders do not spend the entire meeting focusing on brass tacks alone. As Pant points out in his article, successful meetings should be able to integrate recognition.
I often do this during meetings. I will name drop members of our team that are fantastic contributors. I like to mix it up each month and share whom on the team has been doing an exceptional job. In addition, I like to highlight a fantastic story where this person went above and beyond. Most team members do not expect it and are flattered by the praise and recognition.
These stories also help inspire other members of the team. Other team members will listen and enjoy the shout outs to their colleagues. They may wish to have a similar story shared about their hard work relatively soon. The stories they hear will inspire and motivate them to put forth extra effort—energizing everyone to do and be their very best.