10 Steps to Create a Customer-Focused Culture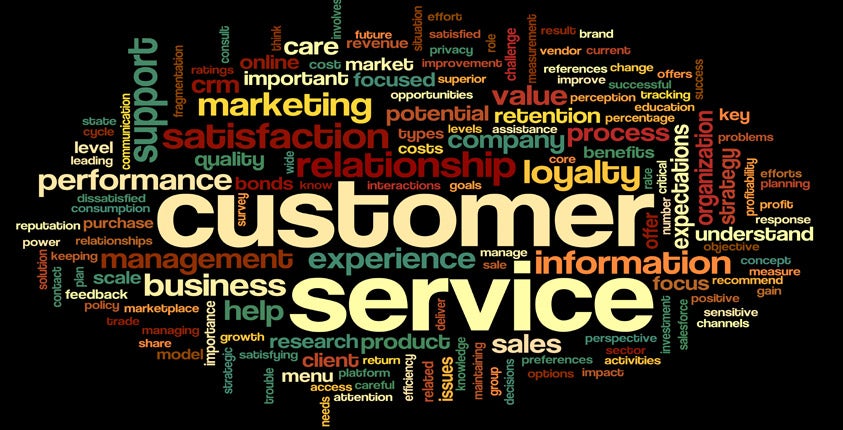 I've talked and written a lot about how to create a customer-centric culture. I believe the basic premise is to start on the inside, with the employees. If you want to read more about it, there is a wealth of information in the articles on CustomerServiceBlog.com. For the short version to get you started, here is a list of the basics:
1. Define the culture.
If you want to have a customer-centric culture, think about exactly what it should look like. Start with the end in mind, and define what will deliver that experience.
2. Communicate the culture.
Once you have decided what you want your perfect customer experience to be, don't keep it to yourself. In simple terms, convey your vision to your employees. Formulate a simple, memorable statement that everyone will understand.
3. Hire the right people.
Skills and attitude are important in delivering good customer service, but there is more. Make sure the people you hire have the right personality that fits in with the culture.
4. Train your people right.
Your employees will come to you from varied backgrounds, but regardless of their amazing educational qualifications or prior work experience, they need to be trained in your company culture to be successful for you. Start right away with the soft skills, focusing on your core values and customer service expectations.
5. Make the training inclusive.
This means that everyone, management included, must participate in the training. Any less and the training will lose its impact. How can you impart the importance of the training if leadership is noticeably absent? It would send a negative message.
6. Be an example.
Everyone – but leaders in particular – should step up their customer service and be role models for those around them. Management should treat employees with the same respect and dignity that should be afforded to the customer – maybe even more so – and employees should serve each other as well.
7. Empower employees to succeed.
You have defined your customer service expectations and trained employees, now don't overburden them with rules that get in the way. Once they have the tools, trust them and give them the freedom to do what it takes to meet your expectations.
8. Give recognition.
Let your employees know when they are doing well, both individually and collectively. Recognition is a great motivator and it will encourage them to continue doing a great job or even step it up to a higher level.
9. Defend the culture.
Everyone should be defending the company's culture. If you see someone who is not upholding the vision of customer service, use it as a teaching moment. It will help the employee to grow and be more successful in the future.
10. Celebrate success.
Everyone loves appreciation, and it serves as motivation for the future as well. Let your people know when everything is working to plan. It could be something big, like an annual awards dinner, or smaller, such as an article in the newsletter or a pizza lunch.
[latest_posts header="More on Customer Service" limit="" category="18″]