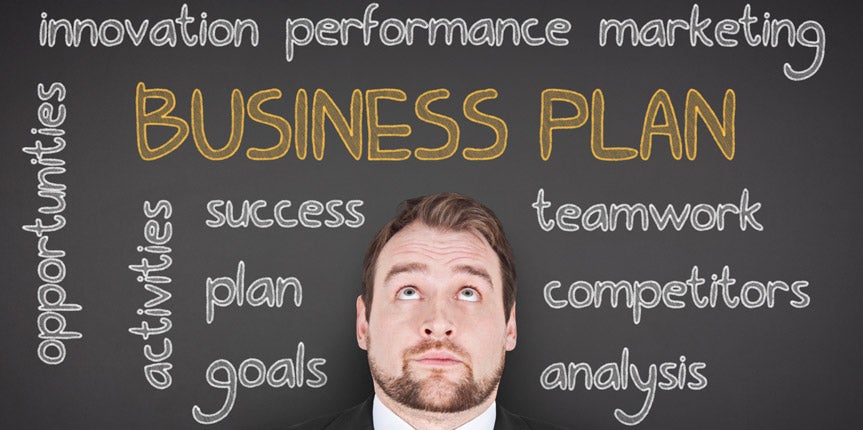 T. Boone Pickens is famous for saying, "A fool with a plan can outsmart a genius with no plan." We all work smarter, more efficiently, and more effectively when we have a plan, when we've mapped out what we are trying to do and how we plan to get there. Without a plan, it's very easy to do a lot of work and still accomplish very little—because your efforts might be directed toward contradictory ends or in tangential tasks that don't contribute to your most important goals.
Of course, plans will change. The military strategist Helmuth von Moltke said, "No plan survives contact with the enemy." But that doesn't mean plans are unimportant or useless. You have to have a plan guiding you at the start, and then adjust it accordingly as the situation changes. When you put a plan into action, you will discover things that work, things that don't, and things you hadn't thought of. Incorporate those into a new plan.
Writing a business plan? Get our Business Planning Software for $14.95 per month.
The Young Entrepreneur Council offered 10 reasons why business owners should have a business plan for Small Biz Trends. The business plan is not some outdated relic or specialty tool for funding alone. It can help all different elements of your business.
Here are the 10 benefits of writing a business plan given by members of the Young Entrepreneur Council; read the full article for descriptions of each item on the list:
Clarity
Gain a Deep Understanding of Your Market
Organization
Practice Makes Perfect
Confirm the Math
Iron Out Possible Kinks
Foster Alignment
Hold Yourself Accountable
Know Your Message
Establish Benchmarks