Why Investing in Real Estate is a Winning Retirement Strategy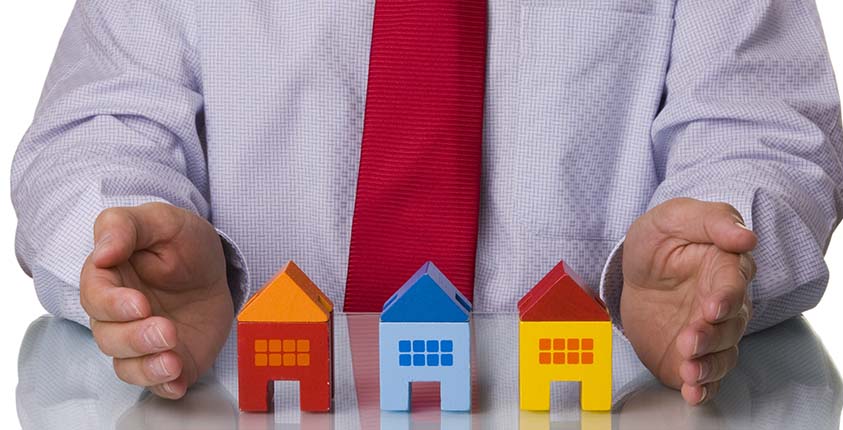 When most people think about the term "investing" there a couple other terms that quickly come to mind. Stocks, bonds, portfolios, diversify. The thought of owning their own rental property for some reason seems foreign, as many people who are looking to invest their money rarely consider it. But why not? There are several reasons that investing in real estate, in your own income-producing rental properties, is far better than most other types of investments.
Now I know that the housing market took a huge hit in 2008 and has taken several years to recover, and in many parts of the country it hasn't fully recovered yet. But honestly, what investment market didn't take a hit in 2008? I can't think of any part of the economy that wasn't affected by the 2008 collapse.
Help reduce the stress of moving!
Get Relocalmove's FREE employee benefits package.
Apply Now
So if you are looking for investment opportunities, whether you are in your 30s, 40s, about to retire, or if you are retired, here are some reasons why you should consider investing in your own rental properties.
I believe that the best reason to invest in real estate is because it is easy to understand. Trading stocks and bonds and playing the stock market can be tricky, and most people don't understand much about how any of that works. Real estate is something that most people can grasp quickly, making them more comfortable about the investment process and how to generate a return. It doesn't take a genius to figure out how much the mortgage is on your rental property, added to the cost of maintenance, and subtracting that total from the monthly rent to figure out your profit.
Real Estate is an inflationary asset. I can't tell you how many times my wife, who is a property manager for a well-known apartment brand in Atlanta, tells me how often she renews her residents at a six percent increase. Her reasoning? Basically, that is what they will pay as a new resident at another apartment community down the street. Inflation is an impossible force to be reckoned with. The cost of living will always continue to increase. However, the fixed-rate-mortgage on your rental property will stay the same, allowing you to charge more and more for rent as time goes on, while keeping your expenses steady.
People have to live somewhere. It doesn't matter what the economy is doing or how high the unemployment rate climbs, people have to live somewhere. Think about it, if all your money is tied up in stocks and bonds and the market crashes, you don't have a whole lot of options. But if the market crashes and you have a few rental properties, even if you can no longer charge the same amount in rent, people have to live somewhere, making your investment a consistent option. You won't make the same amount of profit as you did in a normal market, but you will be much better suited to weather a financial storm until the market recovers.
Many people like to rent and many people have to rent. As the millennial generation begins to graduate college and venture out into the real world, they are renting, not buying. The rental market is booming and showing no signs of slowing down. Rental properties within 10 miles of a college or university will largely be unaffected even in a down market because college students would much rather rent a three or four bedroom house close to campus than an apartment. Add to that the fact that so many people's credit scores took such a large hit during the last financial meltdown that it is harder to get a loan to buy. This is forcing many people to rent until they can re-establish their credit.
Owning rental properties generates passive income. Apart from vetting your potential renters, home maintenance is the only other work that needs to be done. And the better you are at vetting your tenants, the less home maintenance you will have to do. Security deposits will help offset the cost of any major damages as well. There are many property management companies that will handle your properties entirely if you are not wanting to do it all yourself. Generally these companies will manage your properties for ten percent of the monthly rent. This can be helpful especially if you have multiple properties that you don't have the time to maintain yourself.
Owning rental properties gives you something to pass on to your heirs. It is a tangible asset that can be in your family for generations to come, providing a constant flow of cash for whatever reason your family may need. Maybe it is used for your grandkids' college funds or maybe the money sits in a pool for emergency medical expenses. Whoever you decide to pass it on to, it will be a gift that continues to give, even long after you are gone.
You can sell it. The longer you have your rental property the more equity you will build. If you are diligent to not take much profit until the loan is paid off, you will acquire equity even faster. Then it becomes an asset that not only makes you monthly income as you rent it out, but if you ever have to get rid of it for any reason, you will still be turning a large profit. There is no better feeling than owning a few rental properties that you own outright and have the freedom to do with whatever you want. That is real wealth.
As is the case with all investments, rental properties do come with risks. There is maintenance, the vetting process of finding good tenants, and dealing with the potential of covering the mortgage yourself in the months where you are between tenants. However, the pros consistently outweigh the cons, and when done correctly, rental income properties are one of the easiest ways to produce steady monthly income.