Pros and Cons of Job Sharing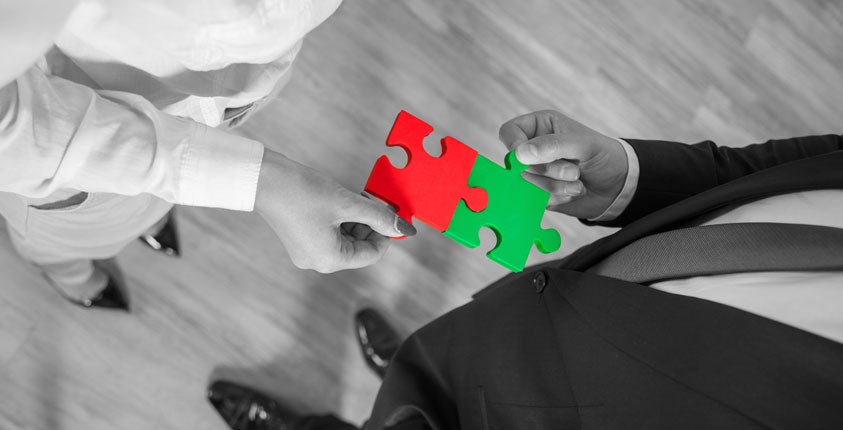 You may have encountered the concept of job sharing, whether from your research while starting your business or just in everyday life. It's been around for a long time, and has become more and more prevalent in recent years. But do you know what job sharing is, and whether it would be right for your business?
Simply put, job sharing is an arrangement where you fill a position with two different workers, both of whom have limited availability but have the job skills you need to for the position. You fill one full-time position with two part-time employees. In the right situation, it can be a good solution to your business's human resources needs.
Why Job Sharing?
Job sharing can be a good arrangement for both employees and employers. Historically, job sharing has involved a larger number of women with family responsibilities that prevent them from being able to take a full time position that would require too much of their time. But it's not just women. Someone who needs to take care of aging parents is also a candidate for job sharing. It also works with existing employees, when their situation changes and they find they have less available time but don't want to leave the company completely. Job sharing allows them to stay on at the company while still leaving the position completely filled.
Get 2 months payroll service free!
Sign up with our partner ADP.
Get Started
For the employer, job sharing is an effective arrangement when there are a limited number of candidates with the skillset that you need, and you can't afford to lose a good employee just because of limited availability.
Benefits of Job Sharing Arrangements
Even though one of the causes of job sharing is that lack of time, one of job sharing's benefits is that there can end up being even less downtime than if you had one full time employee. The partners in the position can stagger their vacation times and sick days so that the position is always covered. Second, having two different people with similar skills but complementary strengths can improve performance. They can provide two sets of ideas, experiences, and perspectives, each making up for the other's weaknesses and adding strengths to your organization. As well, studies have shown that job sharers stay in their positions longer because the reduced hours are very convenient, and effective partnering between the workers can improve motivation and morale.
Job Sharing Challenges
Despite these benefits, there are some specific challenges you'll face in a job sharing arrangement. First, the work partners must be a good fit. The employees involved must have frequent communication, mutual trust, and a strong work ethic. Your employees have to work together, not against one another. If one worker starts a task and it has to be finished by the other, there needs to be clear communication about what's going on and what needs to be done.
As an employer, it's important for you to clearly work out a variety of issues in job sharing situations. All responsibilities need to be clearly and fairly spelled out, along with work schedules and expectations. Everyone involved must be treated fairly to make the partnership a success. You also need to work out pay and benefits. Many businesses that use job sharing have found that the best answer is a pro-rated system; each employee earns benefits and money according to the percentage of time worked, and vacation, holiday, and sick leave can also be doled out proportionally or according to a part-time basis.
In the right situation, job sharing can be a beneficial arrangement for both your business and your employees. Be cognizant of your workers' needs as well as the limitations of the labor market to know when this kind of situation will be the best solution to your business's needs, and have clear expectations for how your job sharing will work.