What a CRM Can Do for Your Business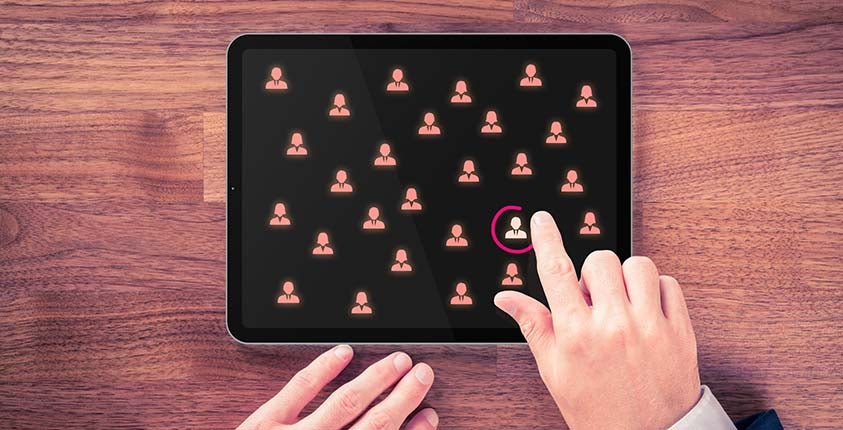 A business is only be as good as its customers perceive it to be. So how does a business owner keep clients happy? How can they keep tabs and ensure customers are being served appropriately? Most companies don't just a simple one-time purchase. The road to prosperity is securing multiple visits and purchases from customers, and preserving their loyalty and retention.
Many companies target their audience using a simple tool that registers basic information called a Customer Relationship Manager (CRM). A CRM is a vast database that can house a range of customer information, from simple things like their name and email to more complex details such as insurance policies or order histories, depending on the type of business. That's how larger companies such as the Gap can continually send emails to their customer base personalized to their shopping preferences, or how Starbucks offers a free coffee on a customer's birthday. The CRM is the main tool that allows a company to keep tabs on a customer to make sure their services and products are always in the buyer's peripheral view, and also to understand a client's preferences.
So how does a business owner find a perfect CRM that caters to his or her needs? Well, fortunately, there are many services available to small business. Some can be quite expensive, so the best avenue would be a CRM that comes bundled with other tools to help grow a business. The GoSmallBiz CRM is a great example. Our CRM comes bundled with a wealth of other tools for a small business, such as a website builder, HR builders, and business consultations, just to name a few. These tools can all work together with the CRM to maximize a business's outreach to its customers.
Using the CRM, the owner can take notes on each account, which in turn can help a business consider marketing ideas. For example, if this tool is used at dentist office, notes may include a client's cleanings and any major past work. This can help the dentist and his or her marketing team plan a yearly email reminder for future cleaning visits. Another instance is if the owner of a clothing boutique will be running a year-end sale on select merchandise. Instead of waiting for random buyers to come and clean out the store, a business owner can be proactive and try to bring out buyers by emailing the registered customers in their CRM. Other email marketing companies like Mailchimp pair well since business owners can link the two accounts to seamlessly upload contacts to send out emails. In addition, the CRM can also track how successful the marketing campaign was; the CRM user can detail the amount brought in by the campaign to strategize for future marketing campaigns.
A CRM is truly an indispensable tool in today's business environment. A Customer Relations Manager certainly assists a business owner in understanding his or her customer's needs in addition to taking note of their preferences and past history relationship with the business itself. Furthermore, with these tools, a company owner can devise and improve their marketing tactics using a CRM such as the GoSmallBiz CRM in conjunction with its multiple tools to maximize the owner's outreach to their customer.