The Ultimate Holiday Tipping Guide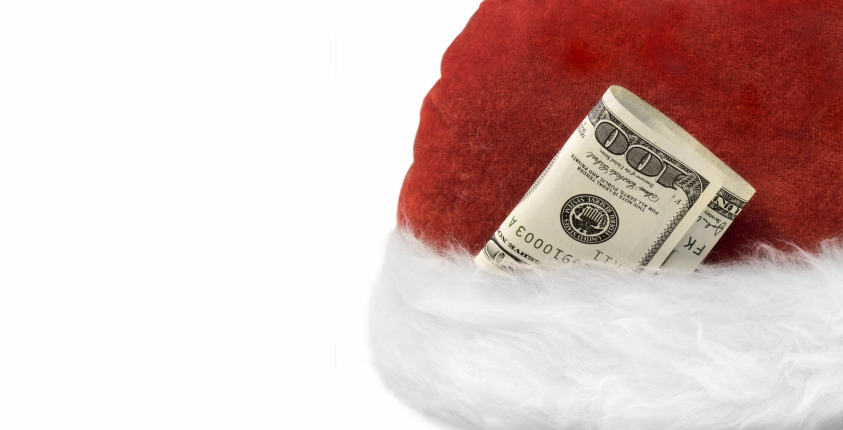 If I've learned one thing in business, it's that you take care of the people who take care of you. Yet year after year we are faced with the same problem. The dreaded question of how much to tip those who keep us going throughout the year? It's enough internal dialogue to make you think you were front row for your own Woody Allen move.
Well, save the Tums—this tipping guide from the team at Your Smart Money Moves will answer those pesky questions for you.
The Ones Who Keep Your Office Going
1. The Mail Man (or Woman)
They can't receive more than $20 anyways, so just stick to $20 cash. If you really want do them a favor, use the post office more than you do today as pretty soon you could see mail being delivered every other day.
2. The Newspaper Delivery Guy (or Girl)
If you get a daily delivery, give $20, same as your mail carrier. Give $10 if it is a weekend only delivery. Another idea: maybe leave them a wet mop end so they understand what it's like to bring up a soggy newspaper from the end of the driveway.
3. UPS/FedEx
They're discouraged from taking gifts, but don't let that discourage you—especially when shorts season turns into pants and jacket season. Somewhere in the nature of $15 to $25 would be appropriate here.
4. Trash Services
Your trash services have a really difficult job moving all kinds of stuff that no one wants during the course of the year. If you want to make sure they continue to take care of those items you leave during the year then leave each worker a tip. Good idea: a $25 to $50 tip. Bad idea: taping it to the top of the trash can.
5. The Landscaper
Your monthly bill is tip enough here. Services like these—electricity, heating and air, etc.—might allow for you to give a small $10 to $20 gift if you see it in your heart. Otherwise, you generally don't need to tip these businesses as they charge you handsomely for their services.
The Ones Who Keep Your Family Going
6. The Nanny
If you have a nanny, it is recommended to give one week's pay as a holiday gift. This is your kids we are talking about… right?
7. The Teacher
It's best to ascertain what the school recommends or if the class is going to do one large gift altogether. It shouldn't be more than $20 out of your pocket. Remember, they have to put up with your gremlins all year (and vice versa).
8. The Housekeeper
Give ½ of the cost of one cleaning. So, if your housekeeper charges $200 per visit, then give $100. And don't forget, your housekeeper knows your house inside and out—no re-gifting.
9. The Hairdresser
Give the cost of one normal haircut, excluding the cost of additional services like coloring, etc. If you go to a place like Super Cuts or Great Clips, an iTunes gift card may be a good idea, too. Then maybe the music won't be so bad next time you go.
Hmmm… Who Are We Forgetting?
10. The Office Staff
This one's important. While there is no requirement to provide a bonus or tip to your employees, it's always a good morale boost right around the holidays. Many businesses now use some type of Secret Santa System (known in the business as the "SSS") so no one gets left out. Whatever you do, make sure it's inclusive and appropriate.
So there you have it, consider your questions answered. The final conclusion: do what comes from your heart and what your family can afford. Those who work hard for you all year will appreciate it because many people just won't give them anything. And you may even see some extra special care next year.