The Top Blog Posts of 2015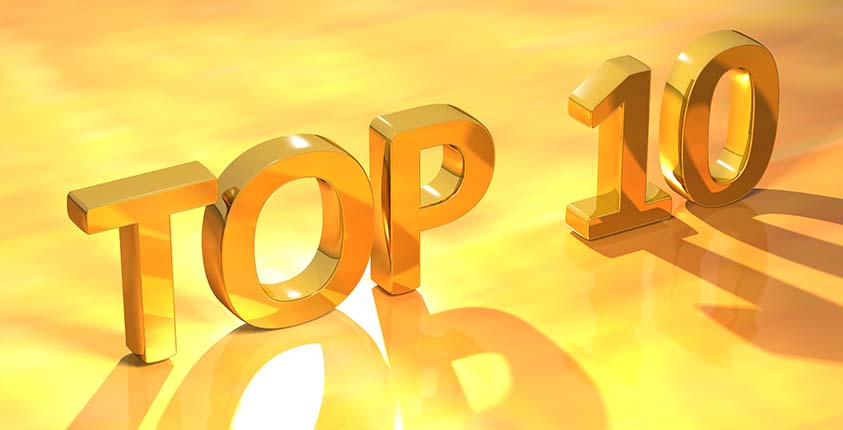 The New Year is fast approaching, and we're taking the opportunity to look back at the best of the past year. Today, we're sharing the top 10 most-read blog posts of 2015. Don't miss them!
Should I Buy a Company Car?
Question: As the sole owner of an LLC, what are the benefits and downsides of purchasing a company car through the business? Read More
Tax Write-offs for a Single Member LLC
An LLC is unique in that it can be taxed as a disregarded entity, partnership, C Corp, or an S Corp. A single member or owner LLC can be taxed… Read More
Employee Cell Phone Use Policy
Increasingly, cell phone usage is becoming a problem in the workplace. Usage of cellular devices takes focus away from the day-to-day operations… Read More
Marketing Plan for a Restaurant and Catering Business
Question: How do I increase profits for my restaurant/catering business during a down economy? Read More
25 Inspirational Quotes to Motivate You in 2015
Another year in the books. Another chance to start fresh. Here are 25 of our favorite inspirational quotes to get you moving and help… Read More
General Partnership: Pros and Cons
Like the sole proprietorship, the general partnership is a default business entity. In this case, a general partnership is automatically formed any time… Read More
5 BIG Overlooked Tax Deductions
Tax season is upon us, and you might be asking what you can still do that can potentially reduce your overall tax liability. Here are 5 BIG overlooked… Read More
Facebook Business Page Types Explained
As you look to start a Facebook page for your business or company, many get stuck on the first step—choosing a page type. It can be… Read More
Paying the Members of an LLC
The members of an LLC taxed as a partnership cannot take W-2 salaries or wages like employees of the LLC and cannot therefore have their compensation… Read More
7 Famous Quotes on Failure and the Stories That Inspired Them
Have you ever been told that you can't do something? Most of us have. Simply put, failure is a fact of life, especially for entrepreneurs. It can be devastating, but … Read More
Want to grow your business?
Become a GoSmallBiz member today!
Get Started Now