The Reverse Mortgage: Road Block or Open Highway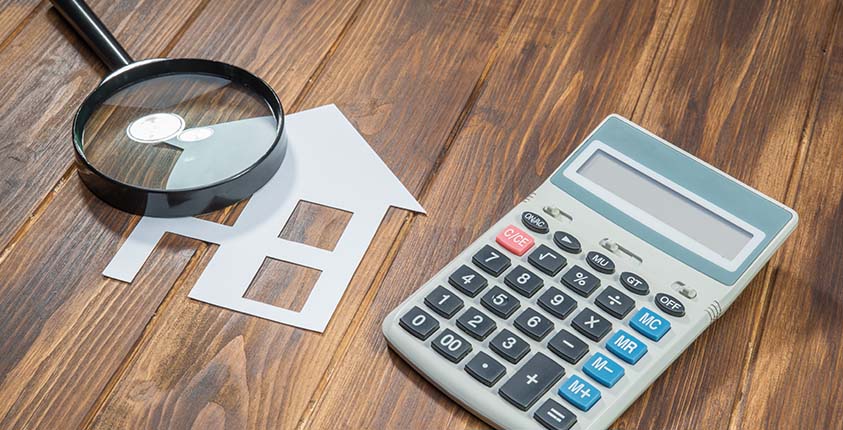 In the lending industry, the reverse mortgage is often referred to as a "Black Eye," mostly because of how many residents feel like that is what their reverse mortgage gave them. The truth is, not many people know what a reverse mortgage is or how it really works.
Reduce the stress of real estate transactions!
Get Relocalmove's FREE employee benefits package.
Apply Now
The majority of people who HAVE heard of it usually have some horror story attached to it that one of their friends or parent's friends went through. Reverse mortgages acquired such a bad reputation that for a while they were considered to be a complete scam and avoided at all costs. Now they are starting to emerge once again as an additional option for retirees to add to their cash flow each month.
Contrary to popular belief, the reverse mortgage does serve a purpose. The problem is that many people who turn to a reverse mortgage as a way out of a tough situation end up in a tougher one because they didn't fully understand the risk they were taking. The bottom line is that a reverse mortgage is still a mortgage, which implies that there is an obligation for the borrower to fulfill. Yes, a reverse mortgage means you are "borrowing" your own money in the form of home equity. Let's take a look at what exactly a reverse mortgage is, how it works, and some pros and cons to consider before taking it seriously as an option.
In a nutshell, the reverse mortgage is a way for retired persons over the age of 62 to pay off the remaining balance of their mortgage and get the rest of their equity in the form of monthly payments. Sounds like a win-win, right? Well, not exactly. Let's take a look at some of the pros and cons of the reverse mortgage.
Pros:
Yes, there are actually some pros to a reverse mortgage. Again, it all comes down to the situation. The biggest reason people consider a reverse mortgage is because they can get the money they need without having to sell their home and move. Most retirees don't want to go through the trouble or expense of moving. After all, the only reason to take out a reverse mortgage is to add to one's income stream.
Secondly, a reverse mortgage pays off the remaining mortgage amount, when applicable, and there is no monthly mortgage payment to the homeowner. Kissing that monthly mortgage payment goodbye and receiving a monthly mortgage payment sounds enticing to pretty much everyone.
Thirdly, there are flexible disbursement options such as a line of credit, monthly payments, or as a lump sum. There are reasons for using all of these options depending on the situation and the flexibility to be able to choose which one suits your situation the best is convenient.
Fourthly, this is now an FHA loan so it has to conform to the HUD guidelines. Because these loans were not regulated by the government before, they were much more predatory in nature. Now that they are regulated there are rules in place that prevent lenders from failing to disclose potentially harmful information.
Cons:
Here come all the catches and fine print. With a reverse mortgage, there seems to be a con for every pro, and then some. So here we go…
The first issue with a reverse mortgage is that the fees and interest are much higher than that of a conventional loan. As always, loans are designed to profit the banks first and the consumer second. So essentially you are paying interest on the equity you have acquired over the life of the first mortgage. That is a HUGE negative.
Secondly, the objective of a reverse mortgage is for the bank to end up owning the home at the end of the term. I like to explain the reverse mortgage as the bank buying your home from you slowly over time. Except for the obvious fact that you are giving the bank a HECKUVA deal! This is also a problem when retirees would prefer to leave their estate to their heirs instead of the bank.
Thirdly, reverse mortgages can become due and payable for a wide variety of reasons, the same way a conventional loan can be. However, the most common reason reverse mortgages become due and payable is for unforeseen health issues arising that force the owners into some form of assisted living. After 12 months of the property being vacant, the loan is due in its entirety.
Lastly, the homeowners are still responsible for paying property taxes and homeowners insurance. Normally, this is paid out of escrow and most homeowners never have to think about paying these things manually. Depending on the property, these can become quite pricy for a homeowner who is considering a reverse mortgage to INCREASE their income.
Reverse mortgages are not the solution for everyone. Realistically, the reverse mortgage only makes sense for a very small percentage of homeowners 62+ years of age. If you are considering a reverse mortgage, please ensure that you talk to a neutral third party advisor who you trust who can help you determine if your situation is a good fit or not. In the right situation, a reverse mortgage can be a perfect fit. In the wrong situation, it can lead to added stress and frustration.
If you have any questions regarding your current mortgage or are considering any alternate forms of lending, we have a great relationship with CBC National Bank that has taken great care of our members. Our dedicated RELOCAL|MOVE representative, Jim Heitzer, is one of most knowledgeable mortgage bankers in the business and is standing by to answer any questions you may have. If you would like to contact Jim, please give him a call at 678-907-0001 or send him an email at jheitzer@cbcnationalbank.com.
At RELOCAL|MOVE, we are here to assist you in any way we can. If you have any questions regarding ANY real estate related topic, please give us a call and we will make sure all of your questions are answered.
Reduce the stress of real estate transactions!
Get Relocalmove's FREE employee benefits package.
Apply Now