Technology for Businesses with Tight Budgets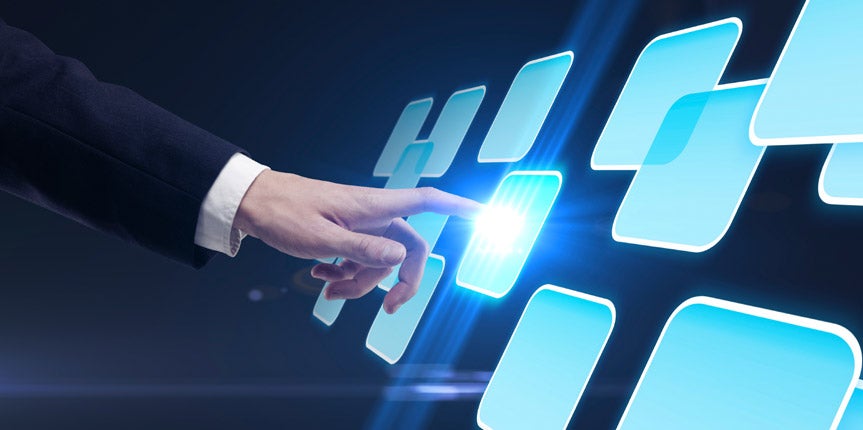 Technology is constantly making business operate more and more efficiently. And more and more developments are being targeted right at small businesses, operating on a much tighter budget than the top manufacturers of previous generations. What can these new technologies do for your small business? Here is some insight.
Virtualization
Businesses are virtualizing as much of their operations as possible. This includes hardware virtualization, desktop virtualization, operating system virtualization, software virtualization, storage virtualization, data virtualization, and network virtualization. It's a bit dizzying to list—so what does it all mean? The objective of virtualization is to create a virtual version of a device or resource so that other devices, applications, and users can connect to it.
The main benefits of virtualization are simplification of your IT structure by reducing expenses through server consolidation, and decreasing the need and space for hardware. As a result, you can significantly cut down on electricity costs. With desktop virtualization, you can have several people in an office environment connecting to a "host computer" with other desktop computers or mobile devices through a network connection. The host computer becomes a server containing data that can be simultaneously accessed by multiple users, even remote users.
Cloud Computing
Cloud computing shares similarities with virtualization. It is a form of virtual server available through the Internet in which people in can share and run a business in a virtual environment.
Got Business Questions?
Get unlimited online business consultation.
Learn More
Cloud computing is especially beneficial to small businesses and start-ups because it eliminates up-front costs on infrastructure. Businesses can get up and running much faster, and maintenance is not as extensive. In fact, this model has become so popular that cloud vendors are experiencing growth rates of up to 90% per year. Cloud computing is at a relatively early stage, with manufacturers most commonly offering SaaS (Software as a Service). A single application can be accessed through the browser by many users and customers. This type of computing is rapidly evolving, and experts predict a time when the majority of businesses will be using some component of cloud computing.
Software Licensing through Special Providers
Depending on industry, businesses can obtain lower costs on purchasing software programs in bulk and for a lower cost by joining an intermediary provider. For instance, many companies in the education industry have joined InCommon, which offers certificate and authentication services. With these providers, not only do you keep up with the latest technological advances as they send informational materials to their members, but you can save up to 50% in software licensing fees for an entire business.
Mobile Applications
Many e-commerce vendors and financial institutions have free downloadable mobile applications for smartphones and tablets. These mobile applications increase site availability for the user. For instance, your customer can shop for clothes while riding the train home. Price on mobile applications varies. Designing a custom application can be cost-prohibitive, although several manufacturers offer generic applications at a much lower cost. Maintaining the application requires membership with the smartphone manufacturer. Overall, membership costs are reasonable. Microsoft has a one-time registration fee of $19 for individuals and $99 for companies, while Apple charges an annual development fee of $99; Google charges $25. However, app store owners also obtain a margin from the user's overall sales through the mobile application. At this point, the average rate is 30%. Businesses can also offer their customers e-coupons through mobile applications that are user-friendly to download and use.
Social Media
The social media phenomenon is advantageous for businesses who want to increase their presence and reach target audiences that heavily rely on social media, such as millennials. The beauty of it is that it is often free. Nonetheless, if used to promote business, the social media page or pages need to be updated and interactive. This means assigning a staff member with the task of keeping page information and news items up to date as well as responding to requests.
Technology is changing every part of a business, from in-house meetings to sales. Virtualization and cloud computing allow small businesses to be up and running with very low initial infrastructure costs and the ability for employees to work from multiple locations. Some industry licensing providers can also get your business the latest software for a reasonable price if you are buying in bulk. Mobile applications are on the rise for all kinds of companies, and e-coupons can attract more customers while remaining cost-efficient. Finally, social media allows businesses to increase their exposure for little or no cost as well as targeting a growing population of users who can become potential customers.
What other new technologies have you considered working into your small business?
[latest_posts header="Recent Posts" limit="" category="3″]