Syncing the GoSmallBiz CRM to Google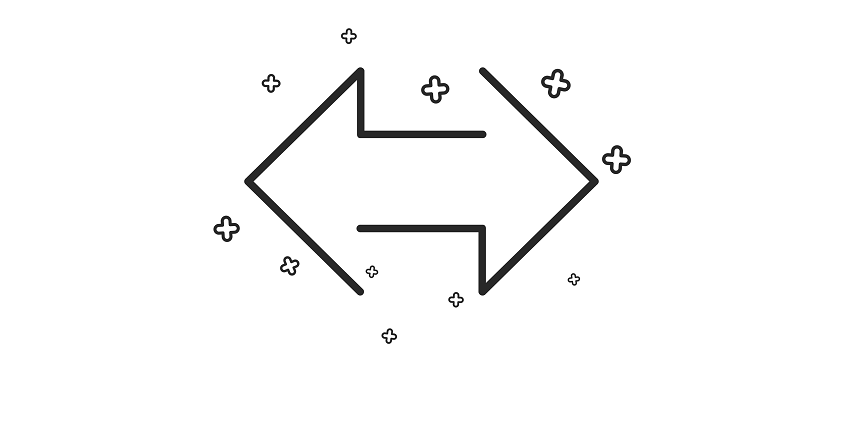 No matter what your business is, Google is impacting you. All the different functions and tools it offers to business owners—in addition to being the most used search engine—connects it to virtually everyone. And using those tools more effectively can help your business in turn.
Fortunately, GoSmallBiz's CRM has the ability to sync to Google Calendar. This is a great function that allows for maximum organization when using the CRM, setting up appointments, or creating reminders for sending out newsletters or anything that needs to be dated for the future.
And with so many tools included in the CRM, a simple syncing process is another benefit when bringing together the Google calendar and GoSmallBiz CRM.
First, log in to your GoSmallBiz account and go to the CRM through the applications tab.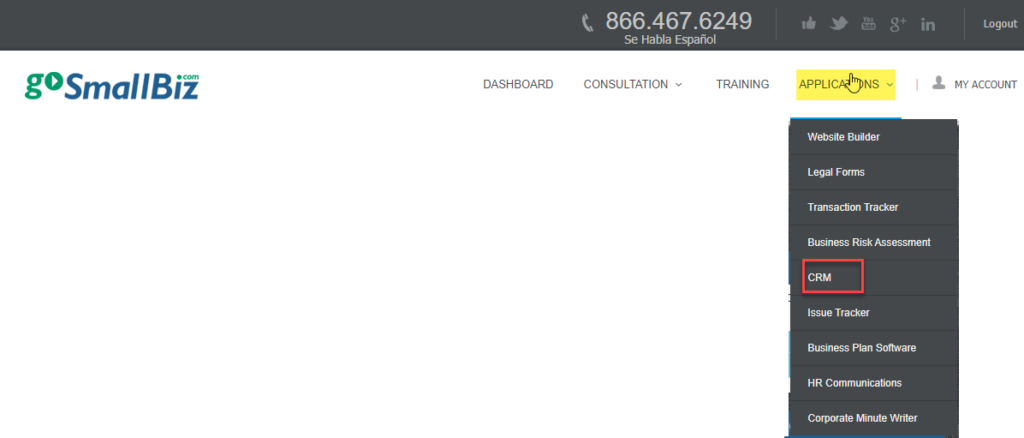 Once you've reached the CRM panel, click on the ACCOUNT SETTINGS tab on the far right—this will open up the Google sync page.

Once the Google page populates, click on the Google signage and you'll be directed to log in to your Google account. By signing in, approving the GoSmallBiz CRM, and granting access to the calendar, you'll be able to link the CRM to your calendar to maximize your organization.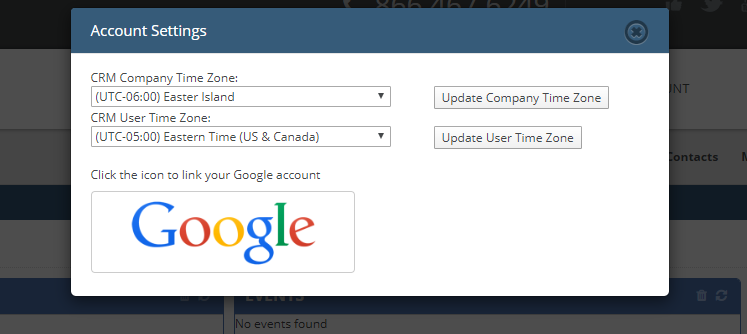 Once logged in, you'll be able to approve what items you would like to show up on your Google calendar in addition to adding contacts, task and marketing programs.

After selecting which categories you would like to populate in your Google account, click FINISH. This will prompt the CRM to reload and bring you back to the dashboard. Once back on the dashboard, the process is complete and any changes will reflect on the Google account.
Given that so many people use Google in their day to day operations, being able to sync the CRM to your account allows for maximum organization in addition to cross platform utilization—a valuable asset. Now the changes made on the CRM will reflect when on the go. In addition, it's an asset to help with organizing tasks and events, but also allows for syncing marketing programs that have time limits. Using Google with GoSmallBiz can truly help grow a business to great potential.