Small Business Stories: Geoff Wilson on a Passion for Growth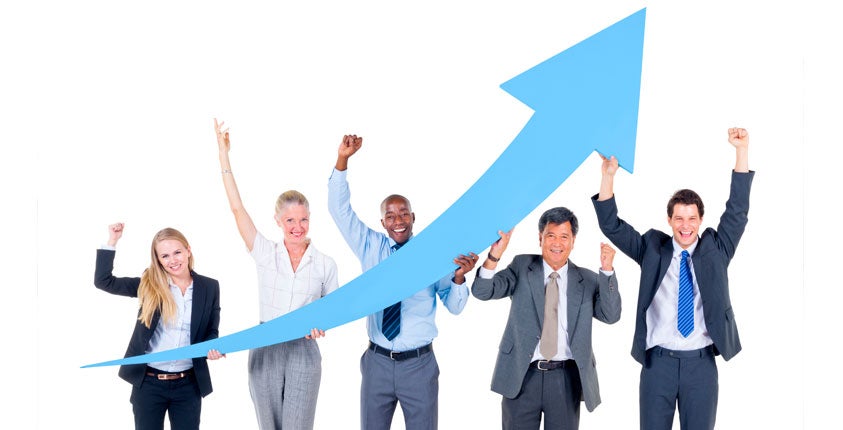 If you ask people what you need to succeed in business, you'll hear a lot of talk about passion. You need to be passionate about your business, you need to love what you do, and so something you love. But Geoff Wilson of 352 Inc. says that's close, but not exactly right.
"If you really want to grow a business, you have to be passionate and you have to fall in love with the art of growing a business," he says. "That's different.  You don't have to fall in love with the particular product or service, but you have to fall in love with the act of growing a business."
That can be the key difference between small business owners who love what they do but stay small, and small business owners who grow into something bigger. But, Geoff says, that passion for growth doesn't necessarily come naturally. "There are plenty of entrepreneurs who were successful and grew quickly who at first found the business side awkward," he says. "But they were committed to it, and over time they developed interest and passion for growing a business."
Want to grow your business?
Become a GoSmallBiz member today!
Get Started Now
His advice for finding that passion is to think of the business in a new way: as an extension of yourself and your own belief set. Your business can be an extension of your own beliefs about how businesses work, about customer service, about developing products and services, and every other part of a company. When you see the business in that way, and not just as providing a particular product or service, the passion for growing it will follow.
Here Geoff share his thoughts about growing a business in this 2 minute video:
Stay tuned for our next business profile!
[latest_posts header="Recent Business Stories" limit="" category="14″]