Small Biz Stories: Can Entrepreneurship Be Taught?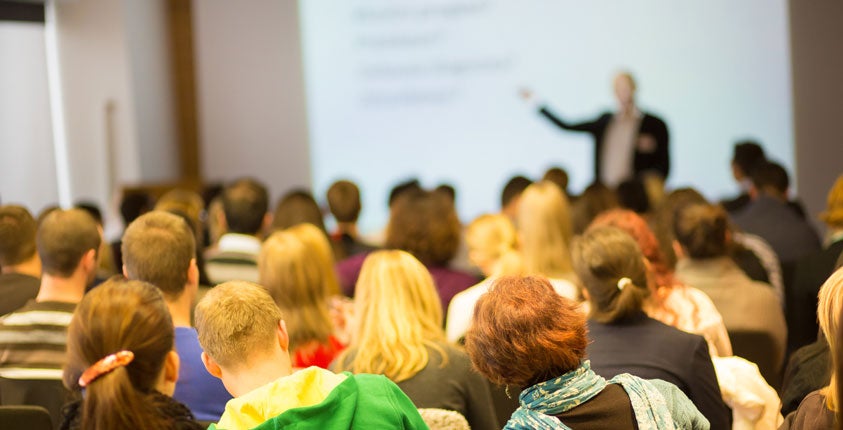 There are many different paths to becoming an entrepreneur, and the question of whether you can teach someone to become one is an important question for encouraging the growth and spread of entrepreneurship.
Simms Jenkins of BrightWave Marketing says that he wasn't a born entrepreneur. "I know in my case, certainly, the skills have been learned," he says. "I didn't really have that in the back of my head, just itching to start a business." He has learned the skills he's needed to start, run, and grow his business over the past years.
On the other hand, Simms says that he had an advantage, as his parents had taught him growing up to focus on being perceptive. "I was taught by my parents, and learned early on, that some of the best things you can do early in your career is seeing how successful people carry themselves, and picking up on things like that," he says. Figure out the people and businesses you admire, and "emulate yourself after those brands that are successful and who you want to be associated with."
Learn how to be an entrepreneur!
Enroll in the Tarkenton Certificate in Entrepreneurship program.
Start Today
Watch Simms talk about how he learned the entrepreneurial skills to build his business in this 3 minute video:
Check back next week for more Small Biz Stories with Simms Jenkins.