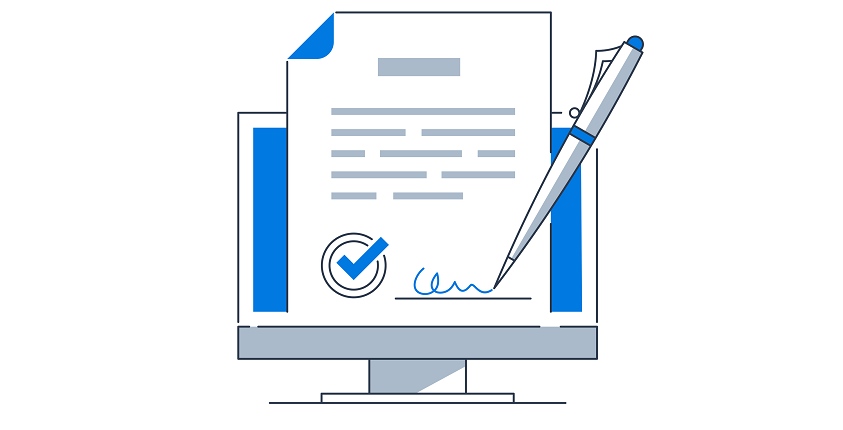 As a business grows and matures, there are decisions that need to be made, workers to be hired and projects that have to be done. Some of these efforts may need to be outsourced when they are beyond a business owner's knowhow.
In order to make sure that these projects are carried out correctly and efficiently, the terms need to be agreed upon down to the tiniest detail: non-disclosure agreements, independent contractors… there will be legal documents to be written up and produced for these kinds of jobs. Though we recommend for a legal representative to review these binding contracts to ensure there is nothing left to be desired or exposed, a business owner can draft their own legal documents when actively pursuing projects.
However, many entrepreneurs may not know how to how to draft legally biding contracts to protect themselves; they need additional resources, like those provided in a business growth company such as GoSmallBiz.
GoSmallBiz has general legal document templates on file, in addition to a document wizard for a manager or business owner to use to draft contracts. These can easily be produced and submitted to a legal organization for review to ensure they are valid. Creating these documents is easy to do in just a couple of clicks, beginning with logging in and clicking on LEGAL FORMS under the APPLICATIONS menu.

Once in the LEGAL FORMS application, there are numerous legal documents at the user's disposal to preview and use. On the left-hand side, there is a menu of template types, previously made templates in addition to previously made documents. On the right, the contract preparer will be able to preview the template if it is the correct one to select and use. This is extremely helpful for business owners that will be able to find specific contracts for their business needs.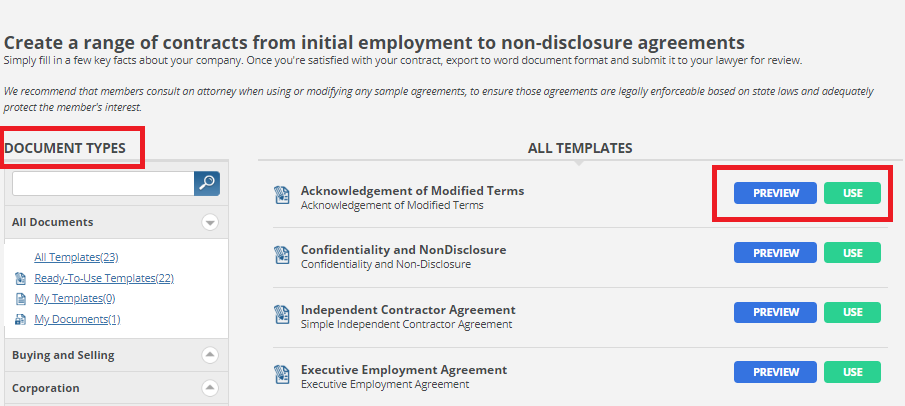 Once the business owner previews and selects the template needed, they can click the green USE button, which will prompt the wizard. The wizard is a fill in the blank program that allows the preparer to fill in the contract details for each party. Each field will explain what needs to be included. After inputting everything, the user can click on next and review the contract and save in either a PDF or a Rich Text Format (rtf) for editing afterwards.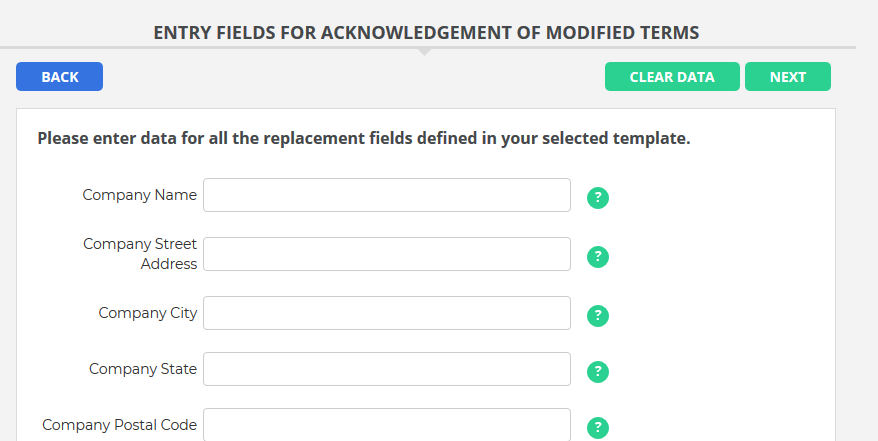 For contracts that are not listed on the LEGAL FORMS page, there is also a template maker for the business owner to create his or her own legal documents. By clicking on this, the preparer can create their own contract and also include whichever fields they may need by using the NEW CUSTOMIZED REPLACEMENT FIELD.


Having the ability to create and customize a business contract is an amazing tool. When a business is growing and needs assistance from an outside source, it's important to protect a business and the workers, whether it be by non-disclosure, bill collections, bill of sales or more. Software like GoSmallBiz, provides these tools to further a business's growth and protect what has been take so much time to grow.