Should I Lend Money to a Friend?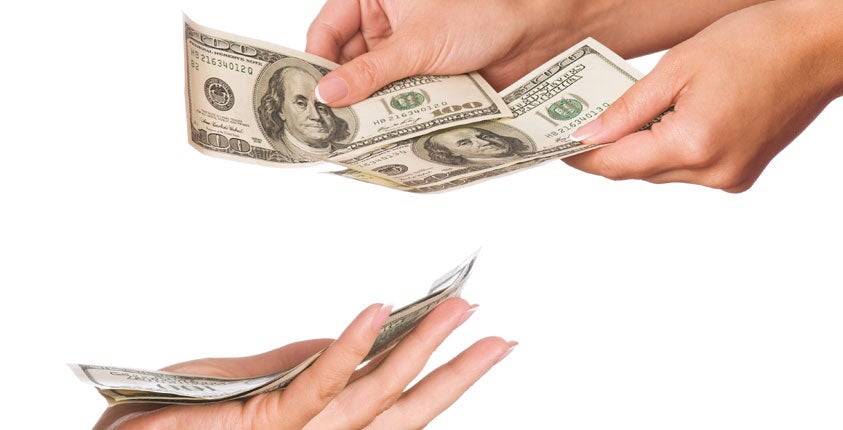 A late night call comes in from an old college friend of yours who now lives miles away. You spend an hour on the phone reminiscing about the good old days in the fraternity, and then your buddy hits you up with a question that comes out of left field. "I've kind of hit a tough patch in life and I know things have gone well for you in your business career. Do you think you could loan me $10,000 for just a short period of time?" He goes on to tell you that he's got a new job lined up and things are starting to turn the corner so he shouldn't need the money long. How's this for a tough situation?
Let's be honest (having seen this a million times), if you loan money to a friend or family member and everything is informal and off the cuff you should NEVER expect to see that money back. Consider it a gift and call it a day. Handing money over to anyone with a level of formality is a complete and utter mistake to make with your money unless you are certain you just feel benevolent and want to give it away. Here is quick outline about whether or not you should loan money to a friend.
Earn residual income every month!
Sign up for the GoSmallBiz Affiliate Program.
Get Started Now
What Is Their Money History? Although you probably won't be asking your friend for their FICO score, you should think about a mini due diligence on their relationship with money. Is your friend the kind of person who is always buying new clothes, nice cars, and going on fancy vacations? How did they get themselves in this problem in the first place? Remember, that lending money to anybody is a financial risk. You need to ask yourself whether or not you will have a solid chance of getting your money back.
Why Do They Need The Money? When a bank loans you a money or even a loan organization such as lending club, they want to know the purpose of the loan. Is the reason they need the money because they cannot pay their rent or put food on their table anymore? Will the loan be used for a new purchase and does it relate in a way that you think you'll get your money back? Are they in a relationship that's driving them to need more and more money? It is well within your right to ask these kinds of questions.
Be 100% Clear About Repayment Terms. As I mentioned earlier in the article, if you loan a friend $5,000 you should be extremely definitive in writing about what the terms of repayment will be for the loan. State out the interest rate for the loan, the length of time for repayment, or you may even ask for some type of collateral. On Microsoft Excel, there is an easy loan amortization schedule you can use to do the calculations based upon the interest rate you give your friend. Without repayment terms, you should resign yourself to knowing that the loan is really a gift.
Kill The Babble Talk Quickly. Remember, that your friend came to you and not the other way around. Certainly, you aren't the First Bank of Zamunda (how about a shout out for a Coming to America reference). You should make a note in your calendar or something electronically to remind your friend of the payments in the first few months, so they know that this is a business deal. If the first month or two, you start getting the excuses from your friend, you need to be very clear and direct that this isn't going to be acceptable and you expect them to step up making the payments.
For the record, I'm not a big fan of loaning money to friends or family. I have no problem if you want to gift someone money because you think they are in a rough situation, but my experience is that most of those personal loans never get paid back. If you are going to do it, try my four steps on how to loan money to a friend the right way.