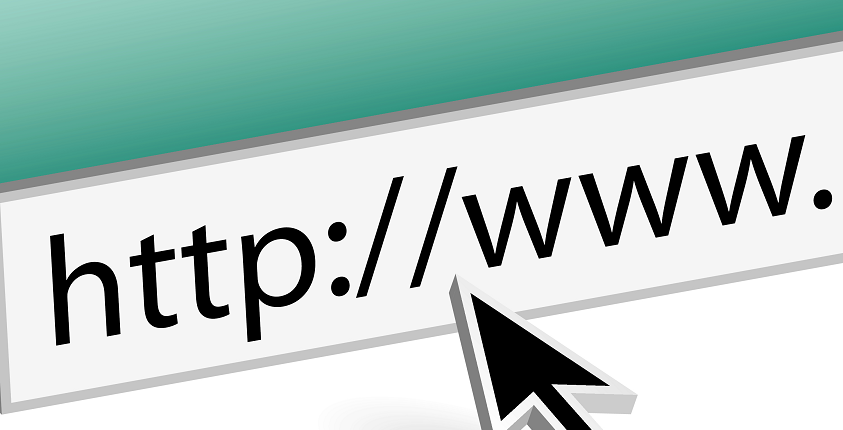 A do-it-yourself builder like the GoSmallBiz Website Builder makes the construction of a website easy and intuitive. But how do customers get to your web storefront?
GoSmallBiz provides each member website a distinct web address, but some users prefer to buy a domain that is shorter or more in line with their branding, directing their patrons to that address. This creates a more direct way for visitors to reach a website, although getting the new domain to redirect to the website requires some changes that need to be made in the user's settings.
First, you must purchase the domain from a domain registration service such as GoDaddy. Once the domain is purchased and activated, the next step would be to go to the GoSmallBiz website builder, log in, and continue until you reach the website builder dashboard (Applications > Website Builder > Click on the green New/View Website button). Now you can either click MY ACCOUNT on the left-hand side or click on ADD CUSTOM DOMAIN.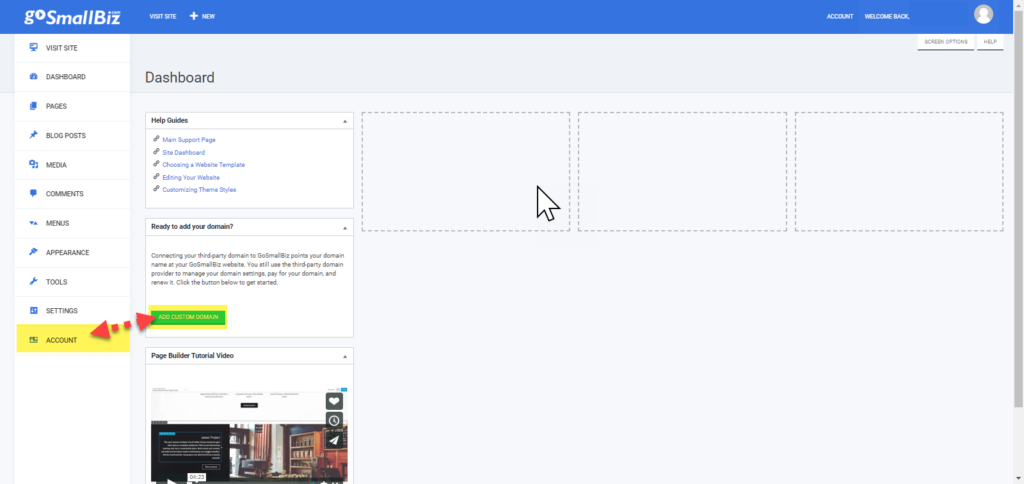 In the custom domain page, insert the new domain name you have purchased. Add that name in the space shown highlighted in yellow in the image below, and click SET CUSTOM DOMAIN. Before clicking, you will also need to copy the IP, highlighted in red below, and have it ready to use when you click on the green button.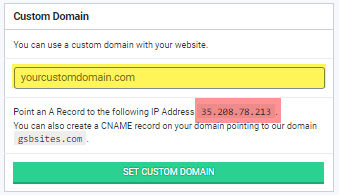 In another window or tab, return to the domain name company and log in to your account. Click on the domain name's settings and then on the DNS. There you will point the A-Record to the IP address provided on the GoSmallBiz domain setup page. Since each domain company is set up differently, it is important to make sure to request assistance from the domain name company if there is any confusion. We also recommend changing the TTL to half hours.


After pointing the A-Record successfully, there is one final step: activating the SSL. The secure sockets layer (SSL) is a security feature that GoSmallBiz provides its customers in order to make sure any person accessing the business website is on a secure sever; this protects from hacking concerns or other Internet issues. This final step needs to be done by emailing (cservice@gosmallbiz.com) or calling the GoSmallBiz support team (866.467.6249). The GoSmallBiz support team will be able to activate the security setting, and the website will go live.
Adding in a custom domain is easy and can be completed in a couple of steps. GoSmallBiz allows for a quick process in addition to security features to make sure the website is safe and protected from outside hacking. With the option to add a custom domain, the business owner carves out a direct path or his or her patrons to reach their web site solidifying their placement on the vast network of the Internet.