Consultant's Corner: Setting a Price for Consulting Services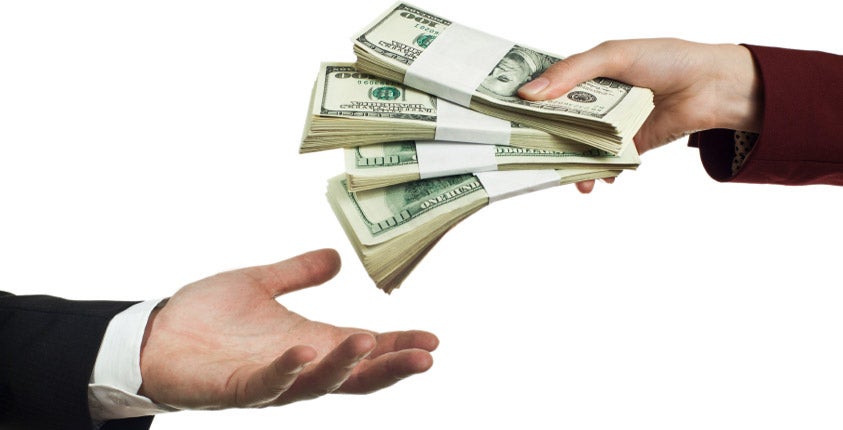 Question: I want to start a consulting company. How do I bill my clients for my consulting services?
We do not know the type of consulting services you plan to offer, however, business consultants and other service businesses have standard billing rates by staff position. Also, these billing rates are often adjusted based on the total hours of the project, competing consultant fees, and other factors. Certain projects may be quoted at a flat fee. The fee amount and structure (per hour, per day, per week, etc.) will vary based on the expertise provided, the size of the project, and other factors. Generally, a service firm establishes hourly rates at 2.5 to 3.5 times the base compensation of the person doing the work.
For example, if you feel your time is worth $60,000 a year, or $30 per hour, you may have a standard hourly billing rate of $75 per hour (2.5 x $30). You have to analyze your company's actual or budgeted cost structure. However, this multiple is typically sufficient to cover labor, fringe benefits, overhead, and yield a reasonable pre-tax profit margin.
Generally, small businesses can be more negotiable or flexible on fees and adjust them for the particular engagement. Overhead costs in a small company will typically be lower than a larger firm, and you can adjust your billing rates, which often allow you to make money at less than 2.5x base compensation. To help consider your hourly rate and other fee structures, you should review the billing rates of your competitors and other consultants in your industry. You can review industry articles as well as other information and approaches to setting consulting fees and other business prices at websites like the following:
How to Price Business Services | Inc.com