Sending Professional Emails from Your Business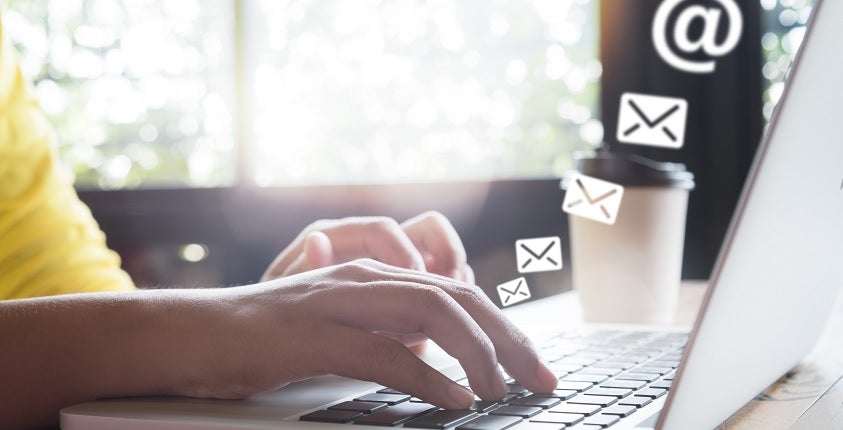 Emailing from a business domain can sound like a complicated, expensive task. However, there is an easy alternative for an administrator to send emails on behalf of the organization that does not involve having to set up and use an entirely different email system.
Although the user will need to purchase their own domain, they can set this new email domain to go through a standard email provider, such as Gmail or Yahoo. The way to do it is using the SMTP function found in GoSmallBiz's CRM application. This will provide business owners the benefits of a professional email without the hassle and expensive cost of an entire email server.
To email from a domain adds professionalism when contacting clients. This feature can be set up very easily through GoSmallBiz's CRM function. Initially, the user will need to purchase an email domain from a different company, but linking it to the company's rolodex is a breeze, starting by logging on and going to the CRM.
Once in the CRM, the user will go through the submenu and click on the SMTP file. This can be accessed by hovering over the ADMINISTRATION TAB then clicking on "SMTP Settings."
This will bring the user into the SMTP settings page. There are various fields that need to be completed in order to activate this setting and have it running. First, the type of email account that the SMTP will be linked to; there are the options of Yahoo, Gmail and Other. The second is the email server; if a user does not know what the server port is, they can reach out directly to the server provider. The admin will need to check off authentication as well as enabling the SSL. The port can be found in the server's email settings, or you can google this as well. Finally, "username," "password," and the "from address;" these all correspond to the email you will be using for your professional email.
Once all items have been entered, a notification is sent to the email being used. After activation, the admin will be able to mask their email address as a professional one when reaching out to customers. This tool with GoSmallBiz brings an additional element of professionalism to a business owner, as they can use their regular email, masking it with a different domain. This makes it a more cost effective way to have an email linked with the company without having to invest in an entire email server.