Public Relations for Small Business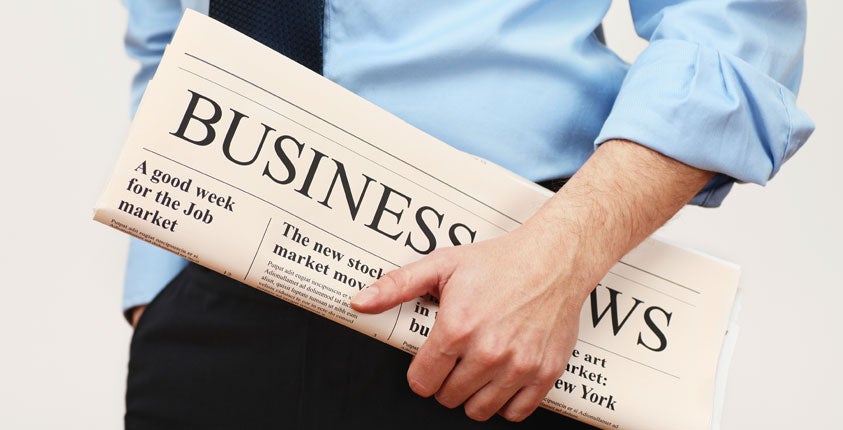 To build a successful business, you have to have customers. To have customers, people have to know about you. To know about you, they have to hear about you—somehow.
So one of the perennial struggles for a small business is to figure out how to accomplish that. How do you get your name out there? We all love referrals, and word of mouth is golden, but we all naturally think of advertising. After all, that's how we hear about so many things these days, whether it's a commercial, a billboard, a banner on a website, a paid Google search result, or one of the other 18 million ways that advertisements creep into our everyday lives (that's an approximate number, but sometimes it feels that way).
And advertising is definitely important, and should play a role in how you market your business. But you don't have to rely on ads alone. A lot of people are instinctively distrustful of advertising, and others are always finding new ways to avoid it—there's a reason that commercial-skipping DVRs and online ad-blockers are so popular!
The other side of the coin that you should never forget about is public relations. Nailing down an exact definition for public relations can be tricky, but broadly speaking it's about managing the flow of information between a person or organization and the public. In contrast to advertising, where the organization pays to directly send a message to the audience, in public relations the organization is typically going through a third party, the media.
Public relations is not just a tool for big business; it's available for anyone if you know how to use it. Here are some tips to keep in mind as a small business owner.
Questions about your PR strategy?
Get unlimited online business consultation.
Learn More
Find a Newsworthy Angle
A public relations strategy frequently makes use of an unusual weapon: the press release. The press release is not designed to go out to a huge public audience; it is your business's way of getting a media pro's attention, in the hopes that they'll be interested enough to take your story out to the public. The media should be perceived as an unbiased third party, so when a newspaper, magazine, news program, or website says something about you, it ought to have more credibility than an advertisement saying the same thing.
So if you have to get the attention of the media, you need to have a newsworthy angle. You can't just ask someone to talk about your business just for the sake of talking about your business; they recognize a straight advertisement when they see it. There has to be a purpose. It's up to you to provide that purpose, to find something that helps the media member, too. If that sounds intimidating, don't be afraid! There are a lot of angles, sometimes you just have to look from a different perspective:
A new product offering that is unique and innovative
An event you're hosting, participating in, or sponsoring
A study or survey you've conducted with interesting results
Industry recognition or awards for your business
Ways your business fits into a broader trend
An unusual marketing strategy or unique partnership
A success story for someone using your product or service
There are news angles everywhere—you just have to think differently sometimes to see them.
Right Message, Right Place
But simply having a story isn't enough. As with so much in life, it comes down to relationships and people. Reporters are pitched stories all the time. To get the most out of your effort, you have to build relationships, and be conscious about sending the right messages to the right outlets.
There are all different kinds of media outlets, and they will all be interested in different things:
A local news outlet
An industry publication
The alumni magazine from your alma mater
Your business might have stories that are of interest to all of these different sources at various times, but they are not all interested in the same stories. An important part of building relationships in this sense is submitting quality news items that are relevant to the person you're sending them to, whether they're formal press releases or any other way you communicate with a particular media member. Even if a media outlet passes on one story, as long as you are submitting relevant pieces they will still be receptive to future story ideas—and might even return to a previous submission if it's evergreen enough! On the other hand, if you're submitting every idea to every outlet you can think of, eventually you become what I like to call The Boy Who Cried "News!" Eventually everything you do is ignored because you aren't targeting and customizing your messages to be relevant to the recipient. A relationship has to be two-sided, and reporters don't want to feel used.
Leverage Your Knowledge and Experience
Just because you don't have a story idea to submit right now doesn't mean that you're out of luck. Your public relations strategy will feature a lot of active idea generation, but you should also find opportunities to leverage your knowledge and experience to become a part of someone else's story.
Reporters don't just use story ideas someone else pitches to them—they come up with ideas of their own, and they also go looking for other voices to contribute to stories that others have pitched them. Even if you're not the one coming up with the idea, you can be someone that a reporter turns to when they have an idea that touches on something your business does. That's free publicity.
To get there, it helps to build a strong relationship with a reporter. Earlier we talked about how a relationship helps your own press releases and story ideas get traction, but those relationships also help you stay top of mind so that reporters think of you when they need someone to contribute to a story. If they know you and what you're about, they're more likely to include you.
The other option is the Help a Reporter Out service (HARO). HARO is a website where reporters submit requests for information and media opportunities, and sources can respond and become a part of the story. Essentially, it's where a reporter can go for information when there is no one in their existing networks who can answer the question. So you might not know any reporter who is interested in a story idea, but there might be a reporter somewhere else who is looking for just the thing you have. HARO helps make the match.
It's just another way you can use your knowledge and experience to get your message in front of the public. The more people know about you, the better your business will do.
[latest_posts header="Recent Articles" limit="" category="8″]