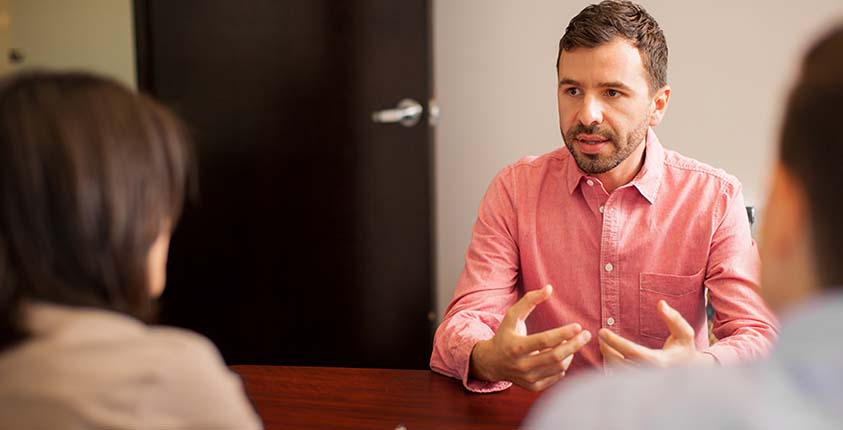 One of the lessons I learned early in my management career is the phrase "you have to put the right talent on the bus." While I understood its meaning, it took many years to realize how important hiring decisions are to grow an organization the right way. I also felt the pain of making poor hiring decisions, and how much time and productivity you can lose from just one bad hire.
No entrepreneur lives in the utopia of having zero turnover (although sometimes they might like to make it seem that way), but certainly making the right staffing decisions by putting people in the right roles can allow your startup venture to scale quickly. The wrong staffing decisions can leave your new company mired in constant unplanned change.
One of the critical questions to ask yourself early in your venture is what role you (the CEO/owner) play in your firm. If I were to use a football analogy, what jobs are you going to be a player at in the company? What jobs will you play the part of being a coach at in the company? What jobs will lie somewhere between those roles? The first thing for you to figure out is what your role is going to be, and that makes the process of making the right staffing decisions a lot easier. Here are three points to consider avoiding making poor staffing decisions.
Hiring family members. This can certainly be a dual edged sword as there have obviously been many successful family businesses over the years. However, it is important to determine if the family member you are hiring has the skills to fill the position you are trying to hire for in your company. While you may potentially get some more immediate loyalty and buy-in from a family member, it can also be a lot harder to separate ties should that person not be able to fulfill their obligations within the job. You should be certain that you compare and contrast multiple candidates before you make a quick hire with a family member just because it is "easy."
No set interviewing process. Let's face it, resumes are something of an art form today. It's really hard to rely on a one page document that is probably more processed than Velveeta cheese. You should have a series of interviews (with more than just you) designed to learn more about the candidate personally and professionally. One of the early mistakes new entrepreneurs make is they gloss over checking references. A really good candidate should have willing work and personal references who will speak on their behalf so you can validate the quality of the candidate. Not having references may give you a flashing red sign that the candidate did not perform well in their past few jobs. Make sure you run each candidate through some type of technology test as almost all interviewees put down that they know how to do PowerPoint, Excel, etc., but few really know these programs.
Have a dating period. One of things I learned as an entrepreneur is to fail fast. Don't hire a new candidate full time until you have some sort of 90 day trial period. During that dating phase, your level of difficulty and scrutiny should be as high as humanly possible. You don't want to become buddy-buddy with your new employee, as this will set things off on the wrong path. You should be certain to test every aspect with the candidate on the job after they have passed your interview process to make sure this is the right candidate for your company. That way, you've only lost 90 days if it doesn't work out—or less!
Many owners make the big mistake of falling in love with a potential new employee because their "personalities" hit it off in the interview process. Don't be fooled by some initial chemistry, and focus on doing a thorough job during the interview process. This will save you time and money down the road.
This article was originally published by SmallBizClub