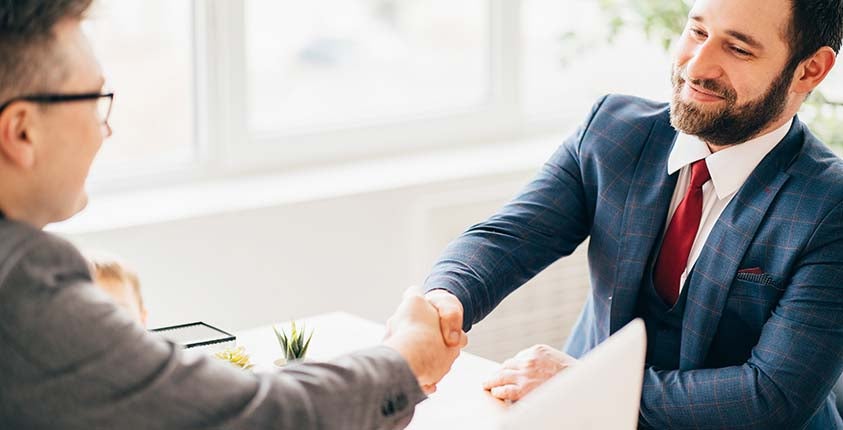 One of the best indicators of a successful business is when a business owner decides there is a need to increase staff. Doing everything yourself can be fine in the beginning; however, there will come a point where the business owner can no longer be the jack of all trades for the company.
Developing a proper streamline screening practice for hiring new employees is key in ensuring that the best candidates are being brought on. Hiring an outside HR team may become an expensive alternative for a company that is not quite at the point to outsource, but needs help growing a corporate family; there are programs available to assist the hiring process. GoSmallBiz comes with an HR Communications program that the business owner can further detail their own hiring and on-boarding needs.
The HR Communications application is a great tool to house all HR procedures and federal and state documents. However, this tool is also vital for creating an easy process to grow a dedicated and amazing staff using the available documents and template builders. Starting by logging on to GoSmallBiz, a user will open up their HR COMMUNICATION portal by hovering over the APPLICATIONS tab located on the main DASHBOARD.

That will bring the user to the main page. There are four main areas a business owner will be able to toggle between. JOB DESCRIPTION, HIRING, CORRESPONDENCE, and FORMS will be the key areas to make the interview and hiring process as efficient as possible. The job description box allows the user to detail all of the necessary information a candidate can overview for each job, and organize them into categories and independent forms. The hiring box allows the creation and storage of all business-related documents. These can be merged into one single document, based on position, and made ready to print at a moment's notice. The correspondence box highlights the different forms for all kind of HR situations from hiring to termination as well as training, warning, letters of recommendations, etc. Finally, the forms section houses all major forms for interviewers and HR handlers to reference, such as interview guidelines, application for employment, expense reports, vacation/time off request and much more.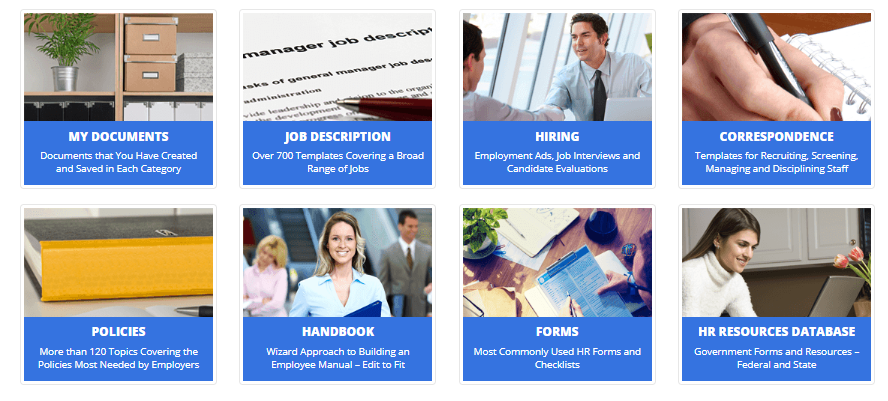 Furthermore, one of the greatest assets this program has is the ability to use either use pre-existing documents and enter information per new employee, or create a template based on the needs of the business. The pre-existing templates will be available for editing, which reduces a lot of the hassle of drafting new contents. All the HR manager needs to do is click on USE TEMPLATE, which will initiate a wizard, where a specific number of fields will need to be completed.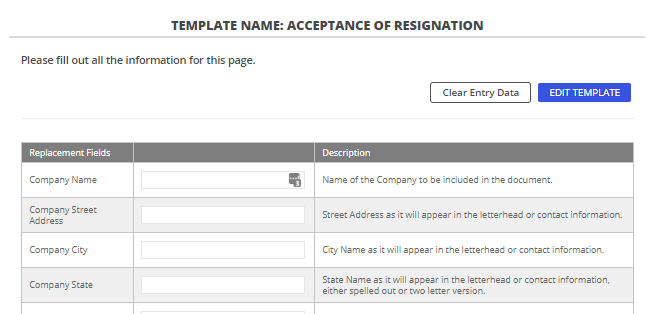 Finally, if the pre-existing templates don't fit for a specific situation, then you can make one. For example, after clicking on one of the boxes, there will be a menu to help the user navigate. The first link will be to create a new template. Clicking on this will initiate a wizard for creating a job description or other forms. Most of the areas are fill-in-the blank fields.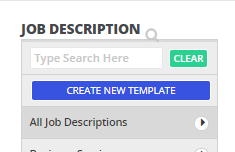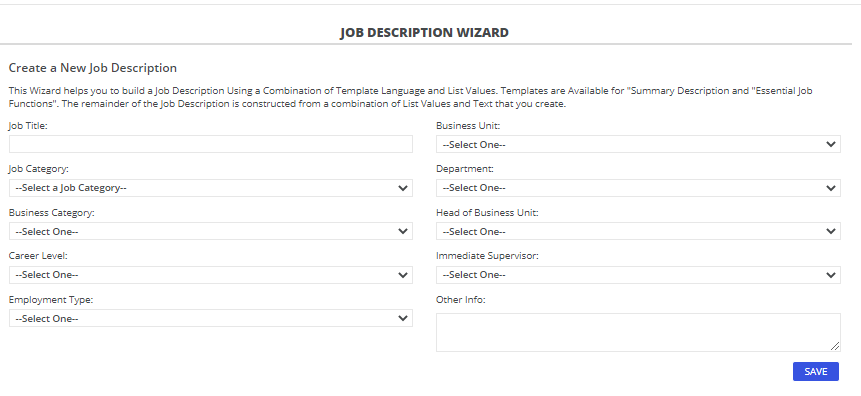 Hiring is never an easy process. Curating and selecting new members for a team is difficult and can be a tiring process. For a business owner who requires a bigger team, they can facilitate this process by either paying out expensive fees to a third party, or take control of the process using the tools provided by programs like GoSmallBiz. The suite of applications provides a comprehensive easy to use program in which the business owner can use pre-existing template and edit them for his or her own business needs, or write new ones if there isn't an already existing one. It allows for maximum flexibility for a growing team and provides an economical alternative instead of paying out and relinquishing control of the hiring process.