Meet People at Conferences with Topi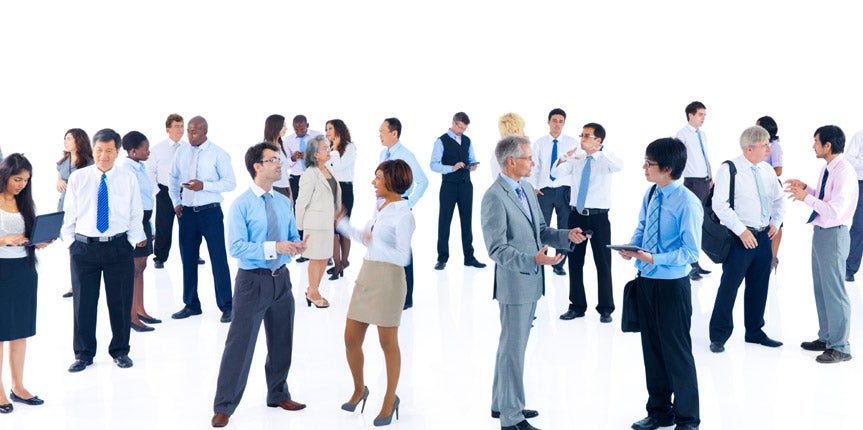 As demonstrated by the popularity of Facebook, Twitter and LinkedIn, social media can be valuable to businesses as a promotional tool and a networking opportunity. A new mobile application, Topi, was designed with the mission to deliver social connectivity to events and conferences. Here are some of the features available through Topi and the service it provides.
Manage Events
Events organizers create an event, make it live, send a link to all participants and continue to modify the event as people have access to it. The organizer can share documents, send updates and pre-scheduled messages, and survey participants for feedback after the event.
Profile Search
Event participants search through the profiles of people who are attending the same event. Profiles include a photo and background information, so people know who they can plan to see at an event before they even arrive. Once at an event, the profile search enables people to connect.
Social Network Integration
Topi enables users to link social media accounts to their profile so that they can easily expand their social network by connecting with people through the application. For example, a LinkedIn Connect icon enables people to add event participants to their network directly from the app.
Private Chats
Within the app, users can hold private chat conversations, a great way to stay in touch once you meet someone and want to continue the conversation. Chat messaging is also a convenient way to introduce people through the application by messaging people you want to put in touch.
Conversations
Topi conversations allow users to go beyond sending text. Users can share files such as photos, sketches, maps and even audio messages. For example, if you want to share your resume with someone who you meet at a conference, you can share that directly within the application.
Dynamic Agenda
Topi event participants can use the application to create and follow a customized agenda or schedule of meetings or sessions they plan to attend at an event. They can even use the app to learn more about speakers and ask questions without having to raise a finger.
Keep In Touch
With Topi, it's easy to keep in touch with people once you leave an event, either by adding them on social media or messaging them within the app. It's also possible to see if someone who you met previously is attending another event in order to reconnect.
Interest Groups
Outside of events, participants can discover and join groups of people who have similar interests. In this sense, Topi offers a similar to the service to Meetup but with a range of additional features that make it easier to connect and communicate with people before and after meetings.
Affordable Price
Topi is completely free for events with up to 200 attendees. For larger events, organizers pay $2,500 for unlimited attendees. With in-app sponsorships, organizers have the opportunity for an event to pay for itself. For a price not indicated on their site, Topi can also create an event for you.