Master Your Tasks in the GoSmallBiz CRM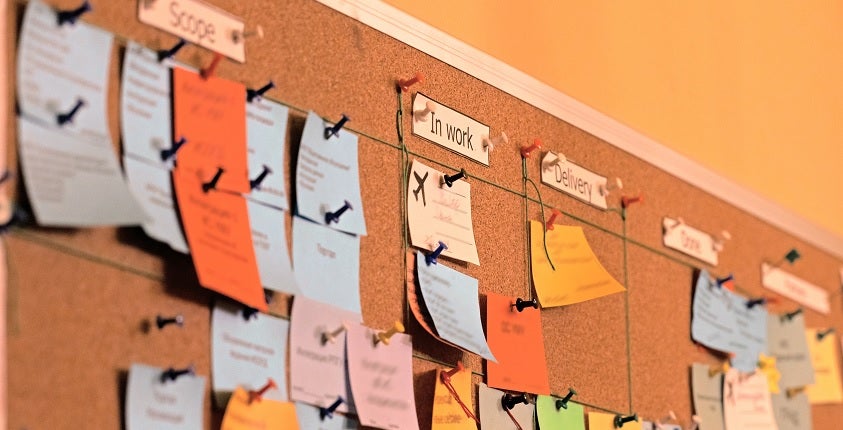 To get the most bang for your buck in a CRM, you have to think about what you're using it for. A good CRM should have a robust number of tools available for you to use. The GoSmallBiz CRM not only showcases functions like mass uploads, calendar settings, and Mailchimp integration, but it can also enable you to make tasks for yourself to touch base with customers.
Creating tasks is vital for being proactive and organized, which makes the GoSmallBiz CRM such an amazing tool for growing a business. The tasks tool allows for pacing as well as organizing both future prospects and current customers. For example, if an insurance company has multiple customers who need renewals for the month of April, you can assign a task to create a Mailchimp newsletter to be sent out in March. This allows you to be proactive and organize who you will speak to in the coming weeks. The person in charge of creating tasks can also decide who to assign the task to if the company is a larger one with multiple employees handling a single function.
To access this tool, the user must log in to GoSmallBiz and go to the CRM. Once there, you'll select the TASKS tabs to the left of the page.

On this panel, you will be able to begin to create various tasks. You can do so by clicking on the ADD NEW button found on the top left of the blue bar. When selecting this button, you'll be taken to a new panel that you must complete.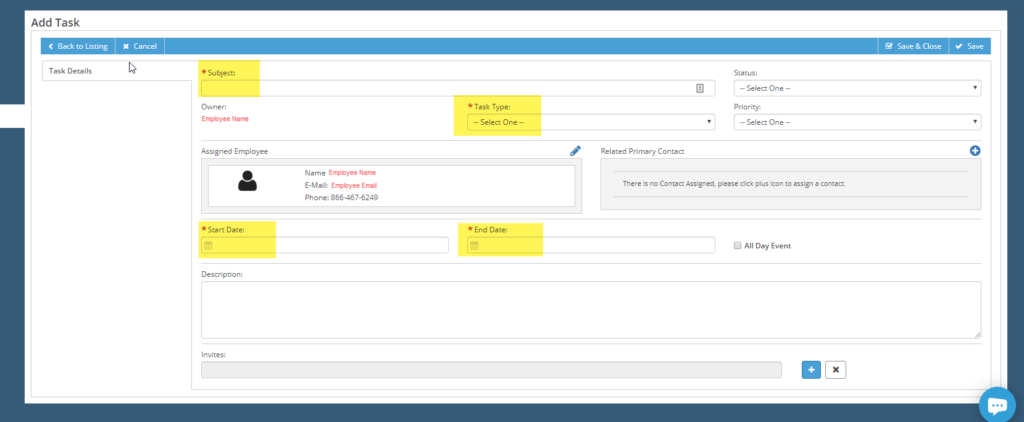 In this panel, you must include the highlighted fields of: subject, task, start and end date. The tasks that can be chosen are general or follow-up, which are a great method for prioritize different items. Furthermore, the task can be assigned to another user by clicking on the pencil icon above the 'Assigned Employee' space. There are additional fields that can be included to specify more information, such as status or priority, and even a section to write out a description. When all of the selections have been made, select 'Save and Close' in the upper right hand corner to finalize the task.
The CRM will return to the original task page, and any outstanding tasks can be viewed. You'll be able to organize the tasks by date, status, or priority. If there are multiple tasks, there is also a search function to make finding the desired task easier.

Being able to create tasks in a CRM is an incredibly valuable tool that you can get with GoSmallBiz. This tool allows business owners and employees to be proactive about their customers, and make sure they are following up with clients in an organized and timely manner. This also allows for the proper servicing of accounts, and moreover brings an extra level of productivity to a growing company.