Laughing Skull Lounge: Differentiate Yourself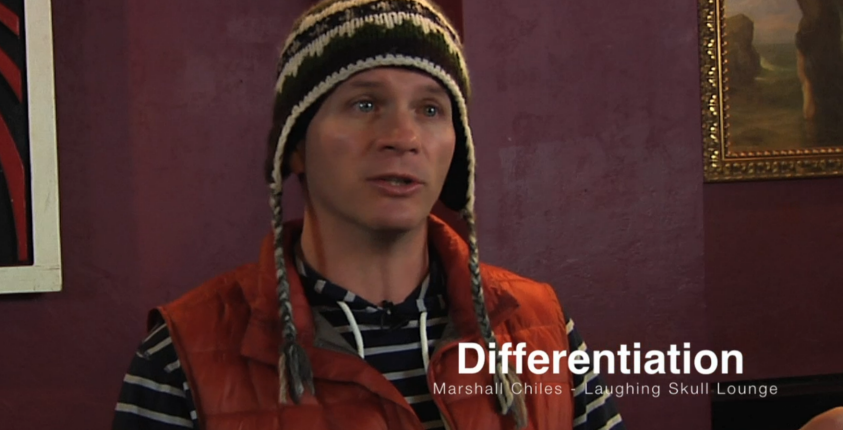 What makes you different from everyone else around you? Marshall Chiles, founder and owner (and self proclaimed "dudeman") of the Laughing Skull Lounge in Atlanta, has created a business unlike any others in his market.
With the smallest space and the fewest seats of any comedy venue, the Laughing Skull Lounge offers a more intimate experience. "No other place offers what we offer," he says. "If comedy is an intimate art form, you need an intimate space." And the model has worked so well that other similarly sized venues are opening across the United States and Canada, now that the Laughing Skull has proven that a small comedy club can thrive.
More from Marshall: